15 Jun

Mask for Landfill Art Exhibit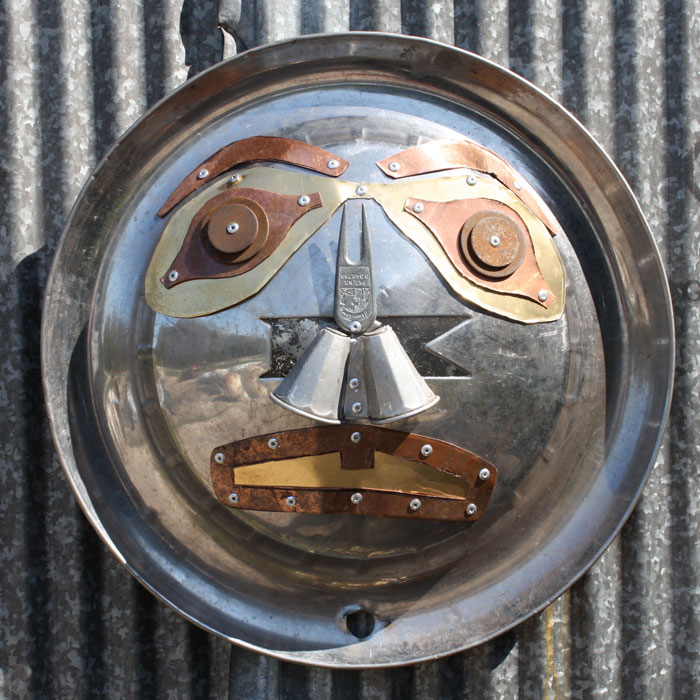 Mask for Landfill Art
Stainless steel, Brass, Copper, Aluminum, Steel
14″ x 14 x 3
Collection: Landfill Art
I was asked to contribute a piece of art to the Landfill Art project. Ken mailed me a hubcap, I altered it and mailed it back. The mask design is loosely based on Northwest Coast masks.
Landfill Art is an international effort encompassing one-thousand-forty-one (1,041) artists to claim a piece of rusted metal garbage and create fine art.
The 1,041 pieces of rusted metal are actually old automobile hub caps from the 1930's through the 1970's. Each hub cap, after being cleaned and primed, is affectionately called a "metal canvas." Although most "metal canvases" have been transformed by the artist using oil or acrylic paint, some have been weaved on, glued or screwed or welded to, or made into fine sculpture.
My piece is displayed on their site here.