24 Apr

Old Glory Bottle Cap Flag Art at Stagecoach

Old Glory was a huge hit at the festival! Here's a little video of just some of the Instagram selfies taken with the flag.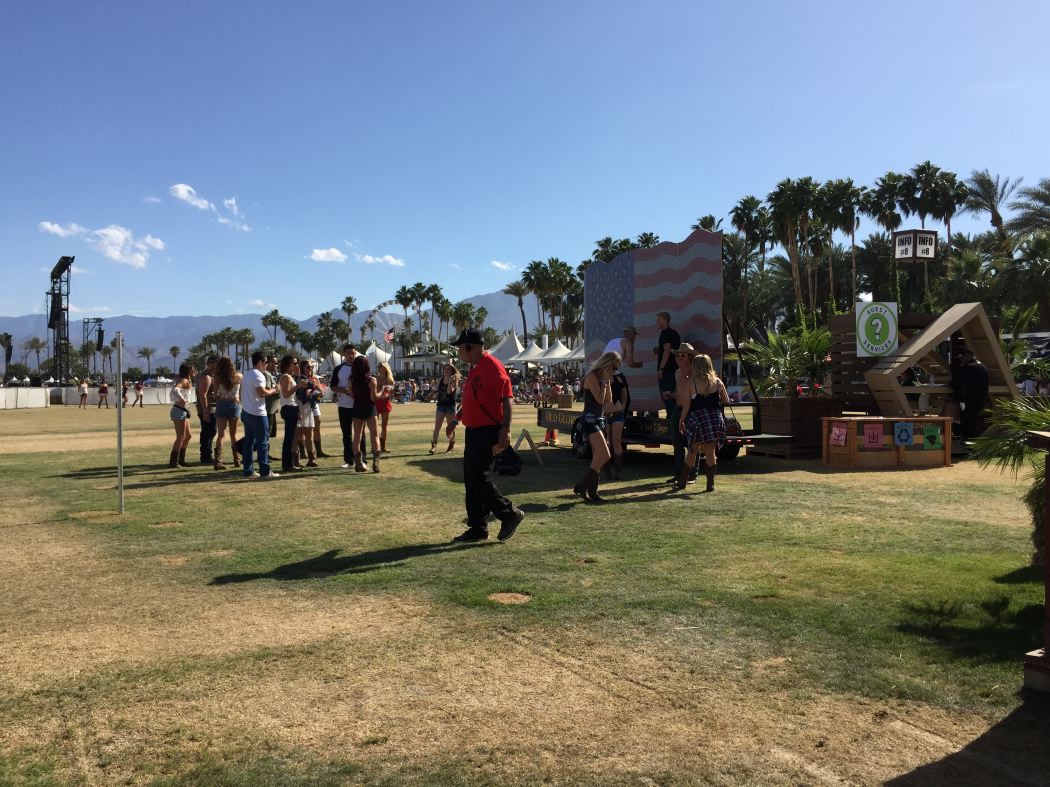 People lined up day and night to take their picture with Old Glory. One thing I really liked was how, as each person or couple or group climbed up on the trailer, they'd hand their phone to the people behind them to shoot the photo, and then reciprocate the favor.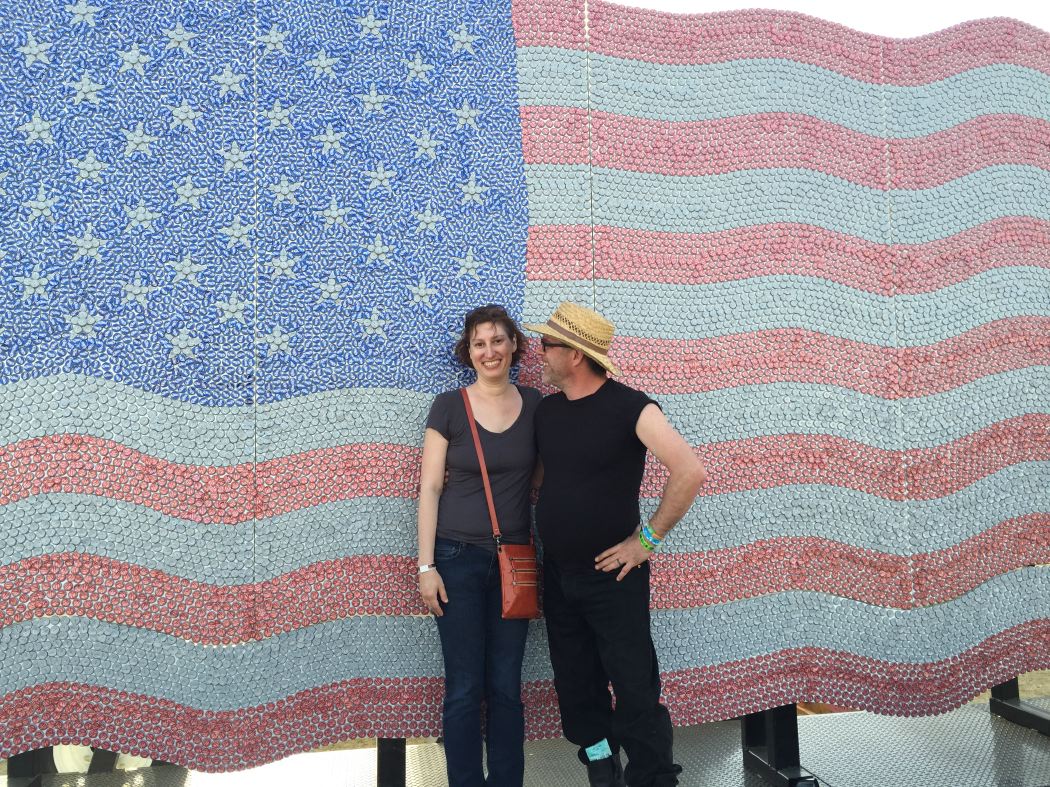 Me and my wife Marcie in front of the flag.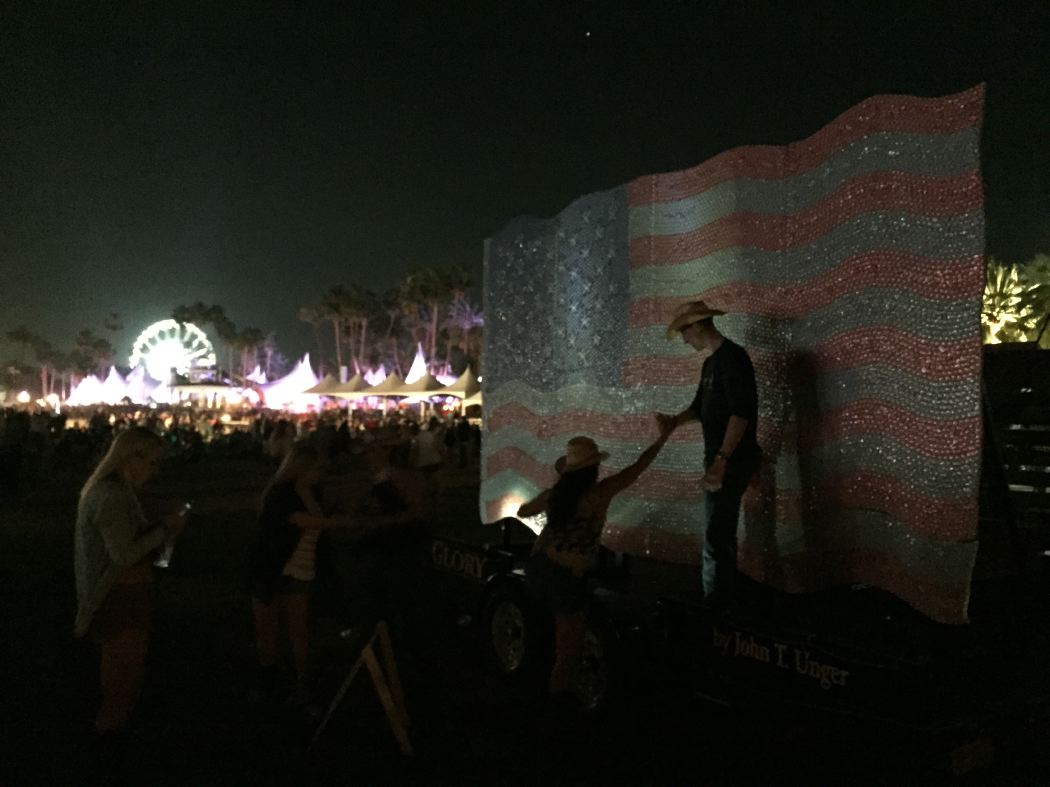 At night when the festival was more packed for the bigger acts, there were even longer lines for selfies but I couldn't get a very good photo. I wish we'd had better lighting on the flag at night, but it still worked out pretty well.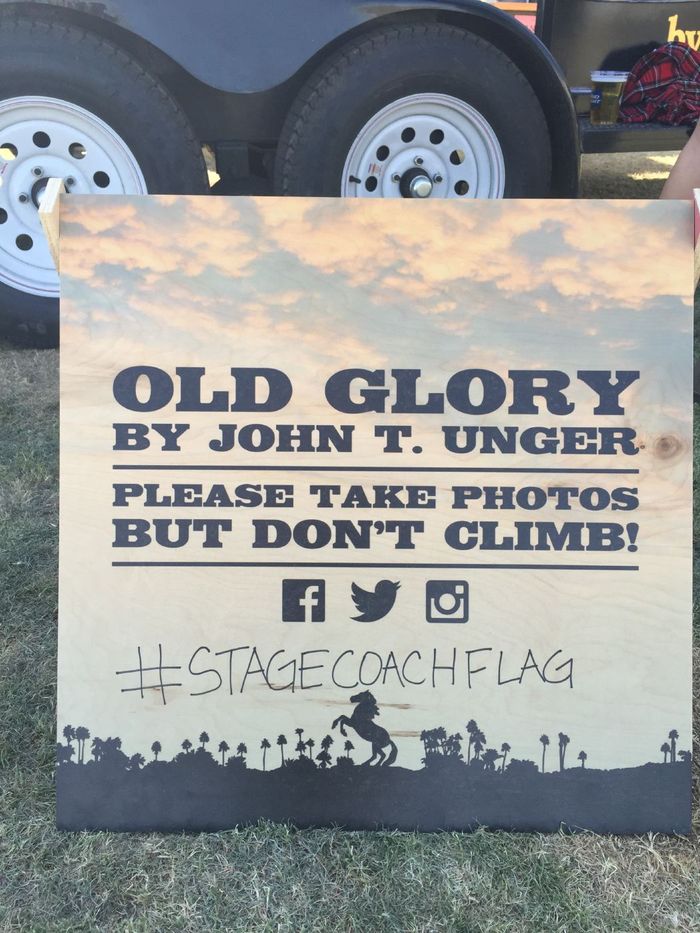 Here's the placard that Stagecoach put up in front of the flag. The DO NOT CLIMB rule worked for about the first hour or so… then one person climbed up anyway, and from there on, that's what everyone did.
Old Glory makes a brief appearance at the end of this clip from AXS TV. A lot of people called me or mentioned on Facebook that they'd seen Old Glory on TV. Unfortunately, I haven't been able to track down any significant footage.
Here's Stagecoach's Instagram video that features Old Glory.
Follow the creation of Old Glory from start to finish—