08 Mar

Fire Features and Fountains Add Amazing Light Effects to Montreal Pool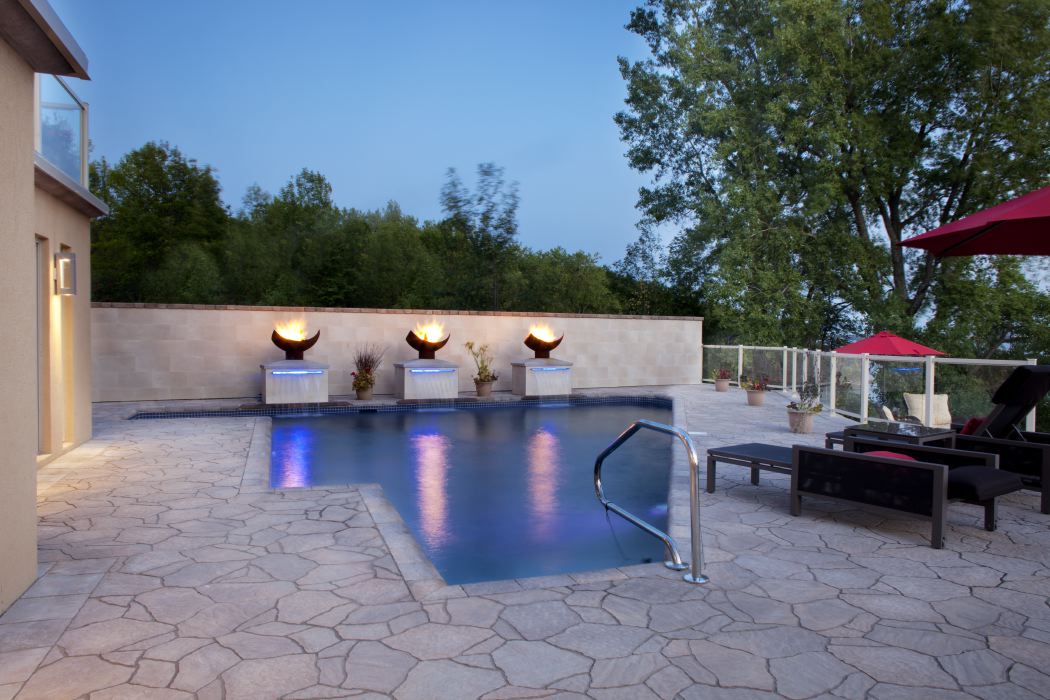 These photos of the King Isosceles Sculptural Firebowls™ were shot by Drew Hadley for a feature in Montreal Home Living last year. Several of the shots were used in the magazine, but I was so blown away by those that I contacted Drew to license the photos from the entire shoot. I'm so glad I did!
My firebowls are often used in pool settings and it's fairly frequent that a pool design will call for at least two firebowls to flank the pool, but this is one of the most interesting fountain concepts I've seen. Water flows between two glass plates to create a waterfall effect that seeming comes from thin air. The glass sheets are backlit so at night, the pool catches orange reflections from the fire and a cool blue reflecting from the fountain. Although I've seen harsh critiques of the prevalence of orange/blue color schemes to boost contrast in recent movies, I feel the complementing contrast of colors does wonders for reflected lighting!
This project was designed and built by Montreal designer Endrée Villeneuve of Vision enVert. Now that I've seen the entire collection of photos, this has become truly one of my favorite installations of my fire sculpture yet!