23 Nov

King Isosceles Firebowls featured in Montreal Home Magazine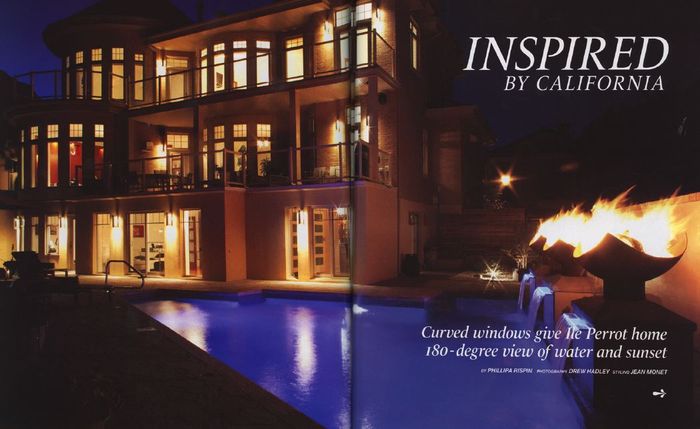 This stunning project by Montreal designer Endrée Villeneuve of Vision enVert uses three King Isosceles Sculptural Firebowls™ to great effect. The firebowls flank a pool on stone pillars, with gorgeous waterfalls feeding into the pool to create a soothing soundscape. Built on the shores of the St. Lawrence River in Notre Dame de I'lle Perrot, the home makes extensive use of outdoor space. Sliding glass doors open the lower level of the house to an outdoor kitchen and the pool area for entertaining, while various levels of terraces provide private retreats.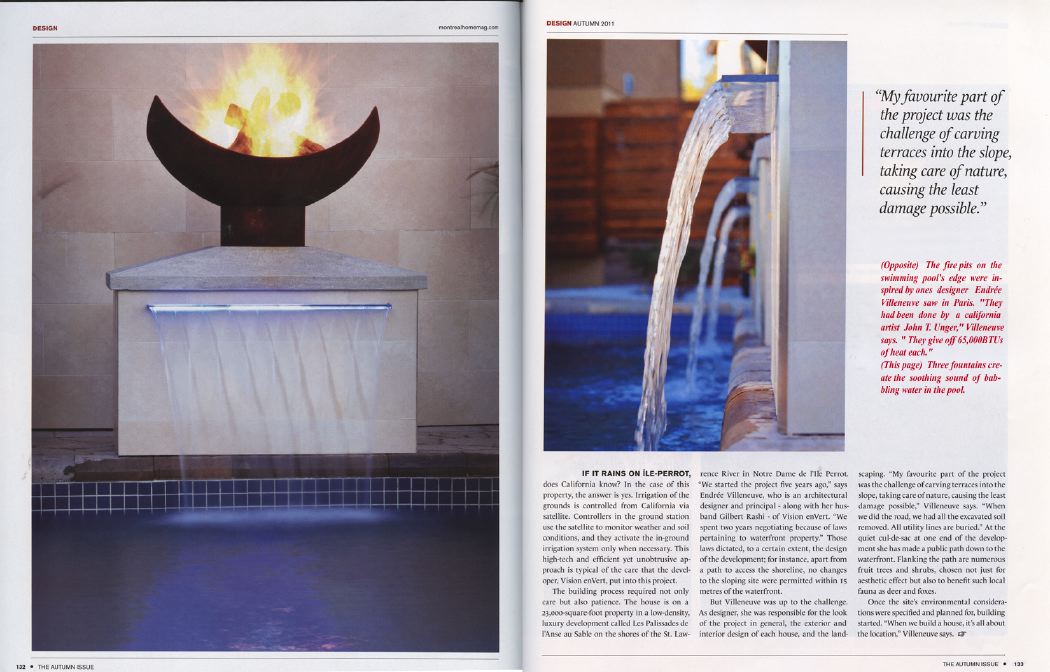 It looks from the photos as though the water features are made from clear lucite that catches the light when viewed head on. The fountains are truly elegant, with the lucite shaping the stream of water while disappearing from view at a distance. This home is one of the best examples I've yet seen of combining fire and water features using a set of firebowls.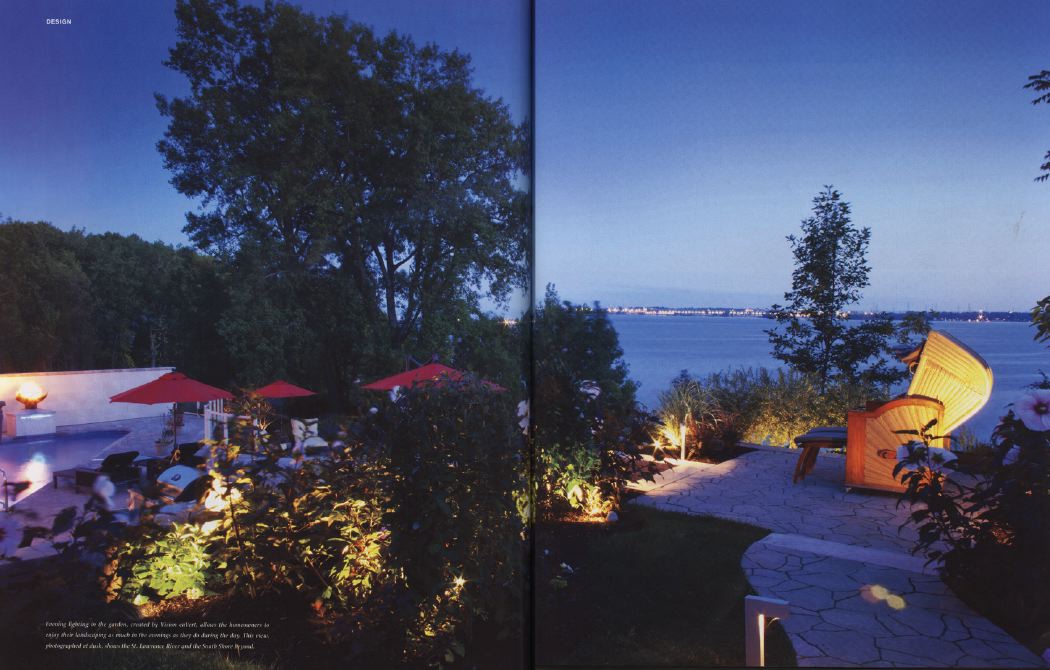 This view from the upper terrace shows how the firebowls are also used to light the landscape in evening. Throughout the project, lighting was one of the designers primary concerns— lighting, windows and even wall and ceiling treatments were designed to minimize the barrier between indoors and outdoors. Another primary concern was preserving the environment and natural beauty of the site.
You can read the entire article online here.