17 May

Waves O Fire Firebowls at Grand Opening for Seaworld San Antonio's Aquatica Waterpark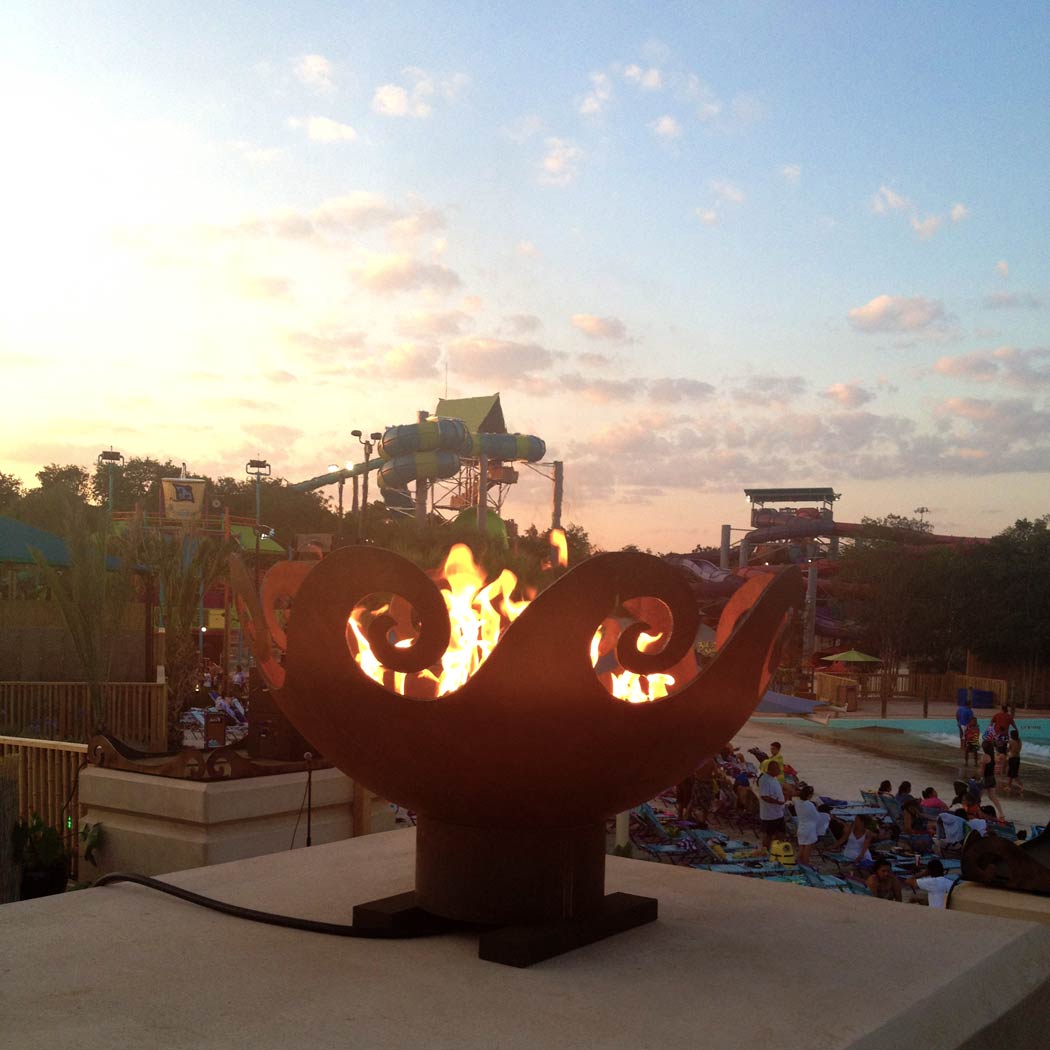 Seaworld San Antonio's new Aquatica Waterpark rented two of my Waves O' Fire Firebowls™ for their VIP Grand Opening. The firebowls are a temproray installation just for the Grand Opening, but there is a strong possibility that I'll be doing some custom stingray themed firebowls for the Aquatica later in the year.
The Waves O' Fire fire features are on display for the public Grand Opening, Saturday, May 19 through May 21st and I'm told there will also be fire dancers and performance of some kind. I hope to get some great photos and video of the event soon. If you're in San Antonio or nearby, stop in for the show!
Paul Carter, who arranged to feature the firebowls for the grand opening sent me the following email about how the firebowls were received:
Again, the Fire Pits are a perfect fit for Seaworld, San Antonio! They look great! They were amazing and the buzz around here is people want them for themselves!! You really do great work! The pits are absolutely amazing and fit very well with the park! When I get out of a apartment and into a house, I will be buying one of these for my backyard!
I'm totally planning a visit to Aquatica on my next trip to Texas because I want to see the Ke-Re Reef, where you can touch and feed Cownose and Southern stingrays— Seriously, how cool is that!