27 Nov

Waves O' Fire Firebowl at Onyx Nightclub in Columbus, OH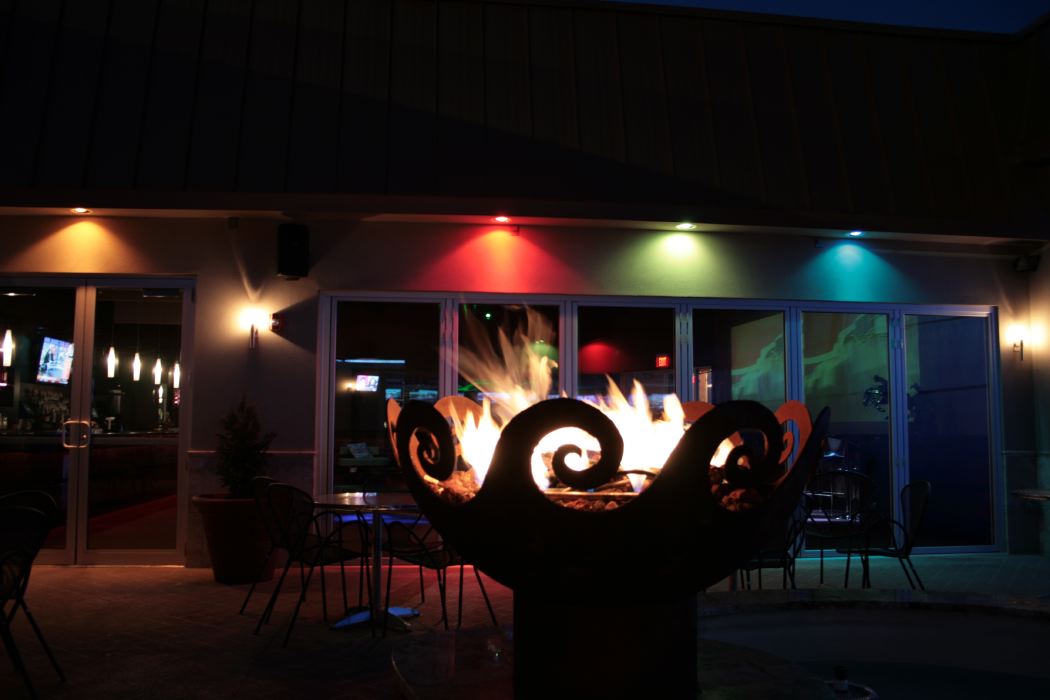 The Waves O' Fire Sculptural Firebowl™ at Onyx was only one of the club's many outdoor amenities. I never had a chance to visit Onyx before its recent closure, but from all accounts it was quite the operation!
A review of Onyx on Columbus Alive portrays Onyx as a venue with a wide variety of options:
Call it a club, a bar or a restaurant, but none of these descriptions nails the scope of Onyx,
part of a 25,000-square-foot Upper Arlington entertainment complex.

An upscale club and lounge open on weekend nights, Onyx shares a spacious patio and heated outdoor bar with Arlington Cafe. Shahriar Kazemi opened Arlington Cafe as a simple neighborhood bar in 1992 and it's since grown to become a hub for sister businesses Cazzie's, Arlington Banquets and, as of last summer, Onyx.

Even on a chilly night, Onyx sometimes opens its sliding doors to a patio dotted with a fountain and outdoor fireplace. Heading outside towards Arlington Cafe reveals pool tables, video games, cushy booths and an arsenal of HD televisions.
The Waves O' Fire Sculptural Firebowl was used in winter months to warm the patio space, while the fountain cooled the air in summer.
One review on Yelp describes the variety of entertainments in some detail:
Many areas inside, four areas have their own bar. One of them is an open
courtyard with a fountain, another had a live band and TVs all around,
this area also has pool tables and a quiet patio area.  A third had a
great dance floor DJs, the forth seemed more for socializing with the
couch and table area, the DJs here were not as loud so this would be
great for conversations.
I'm glad I was able to get some photos of the Waves O' Fire in use while the nightclub was still in operation.