02 May

The Blaze O Glory Brazier as a FirePlace Insert Defines Hearth and Home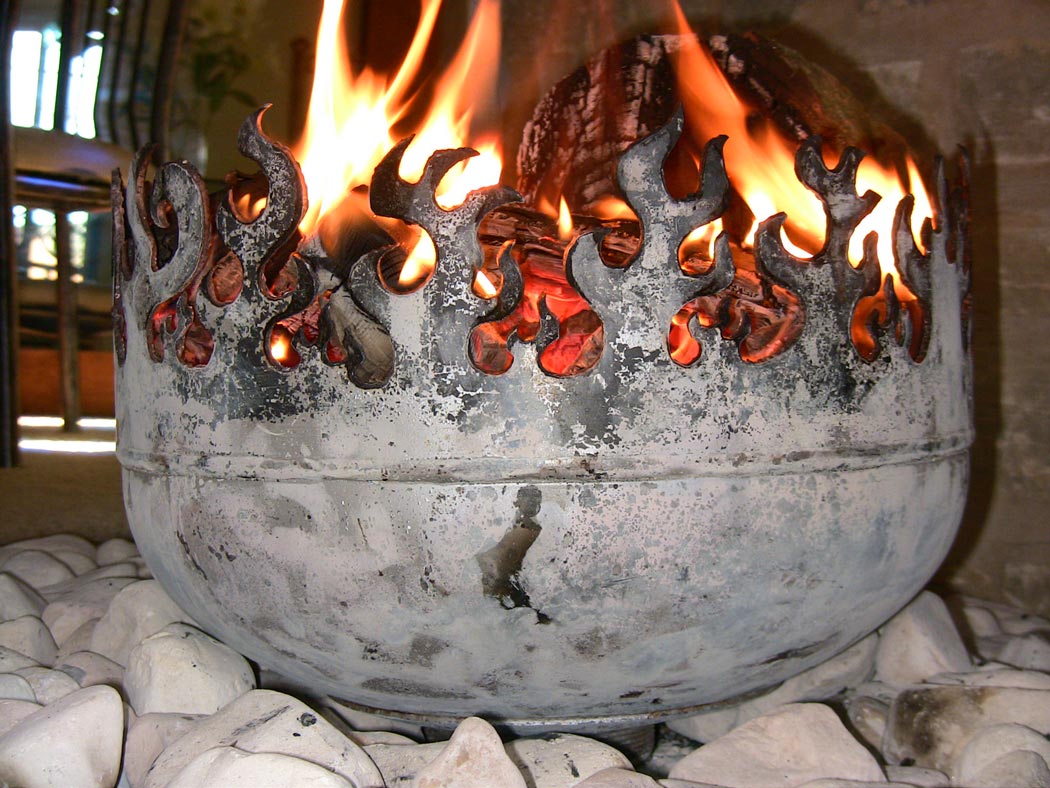 Alyson commissioned a Blaze O Glory Brazier last December for use as a fireplace insert in her Buckinghamshire, UK home. I love the way it looks resting on the bed of white stones… Very Zen. Very cozy. This is the only firebowl so far to be installed indoors.
Alyson totally loved it and was kind enough to send me some pictures  to show how she had incorporated it into an open indoor fireplace. I tend to think of the braziers as an outdoor item for the patio or deck, but I love the way it has been installed indoors. The bed of river stones is a really nice touch, creating a calm and centered space that brings the world indoors. In her email, Alyson wrote:
Finally managed to get some pictures of firebowl in place. Really pleased with it and hope to take it camping over the summer— thought you might like to see for yourself!!!!!!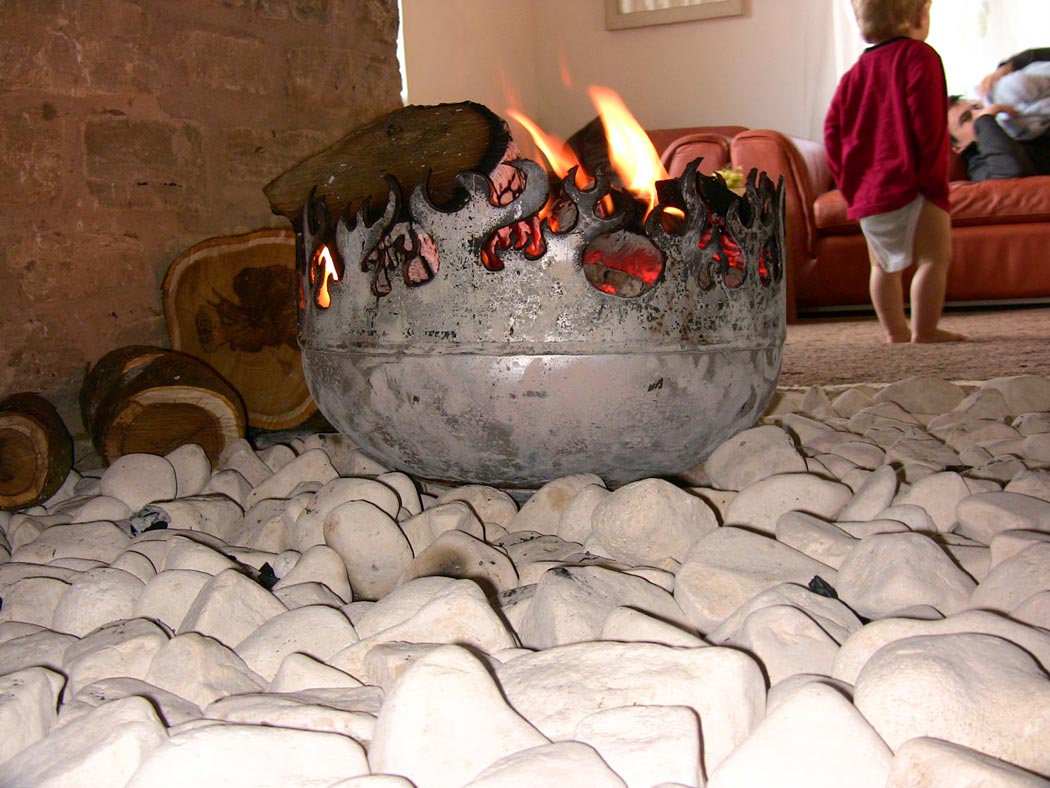 So I was pretty pleased to think about the family taking their hearth with them, wherever they go. And then, a little while ago, I got the following email:
Hi John, we are buying a house from Mr and Mrs Jellis. They have a commissioned fire bowl from you made in either 2004/2005. They are taking the pieces with them to another house and we would like to buy another set for the same fireplace. Thanks, Nathan
Nathan got in touch again today to finalize his order, and I'll be shipping off another brazier to the UK tomorrow. It feels great when something you make becomes such a part of it's environment that the house just seems "not the same" without it. I guess this is what I'm thinking about when I say that the fire bowls are a great way to start family traditions.
Here's a portrait oriented photo that shows the hood vent for the firebowl: