23 Oct

The 3 Little Pigs: A Story in Steel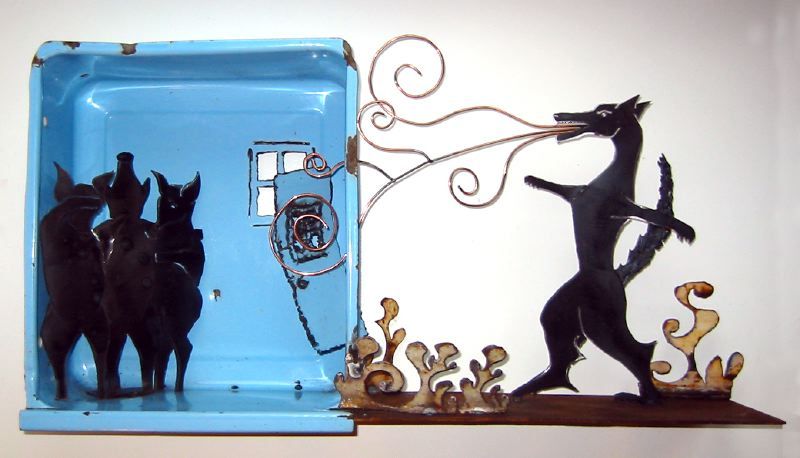 3 Little Pigs Story in Steel, 2006
Recycled steel,
14″ H x 26″ W x 6″ D
Collaboration with Mya Smith
Private Collection
My daughter Mya is interested in making comics and she's pretty amazing at it…draws and writes very well. So when she came out this summer, I thought it would be cool to collaborate on some narrative steel sculptures together. She picked the stories, and decided how to lay out the image so that it would carry a narrative without words. I did the cutting and welding and offered a wee bit of editorial assistance in the few places where I thought the image or flow of the story could be stronger. Even though we worked pretty closely together on these, I think Mya could have done them alone if she wasn't a little bit afraid of the sparks in the shop.
The house is made from an old refrigerator drawer and the rest is recycled steel plate. The wind from the wolf's mouth is copper plated welding rod. The plants are scrap left over from cutting out the flames on the Firebird Grill.
This piece sold to Checkered House Gallery the minute Tess saw it.
Here's a closeup of the Pigs.