06 Jan

The Great Bowl O Fire on 7th Ave Rooftop Garden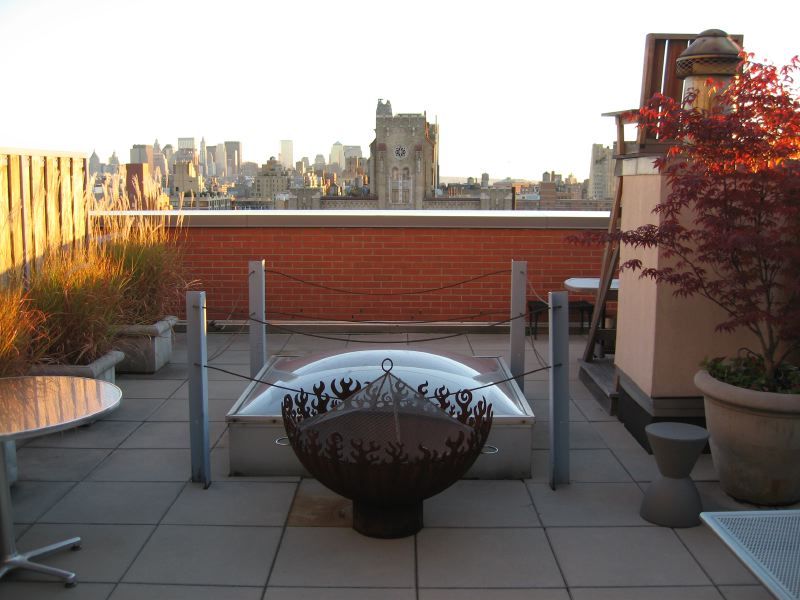 My favorite thing about the New York City rooftop patio where this Great Bowl O Fire Sculptural Firebowl™ sits, is the life guard's chair that looks over the south end of Manhattan! Man, if I had a chair like that, with a view like that, you'd never get me out of it.
Sadly, you can't see the Empire State or Chrysler buildings from this side of the building, but there's a great view of the rooftop garden at the Chelsea Hotel if you peer down past the wall.
Wendy was really cool to let me come visit the bowl and check out the view. We had a great time chatting and I got a chance to see some of the other art she's collected.