24 Aug

The Great Bowl O Fire with high temp paint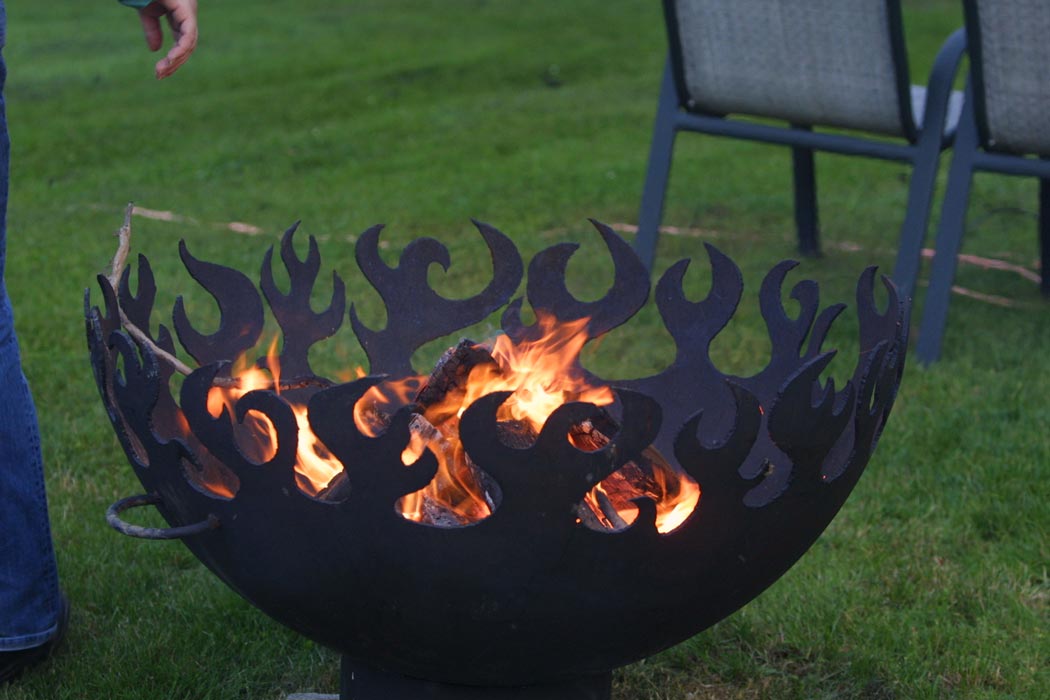 A lot of people have wondered if the Great Bowl O Fire can be painted… The answer is yes! Just use high temperature paint for grills or engine blocks. I prefer the rust finish myself, partly for the color and partly because it requires no maintenance… but if you do paint the fire pit, the photo above shows how it will look. This photo was sent in by Harry in Redmond, WA, who also has a few of my torches. When I asked him how the paint was holding up, he told me that it needed some touch up after about two years.
I recommend painting the firebowl when it is in place rather than having me do it… the paint tends to get scratched in transit and it's hard to touch it up in a way that doesn't show the scratch.
Harry sent in a night shot as well with a good blaze going. Thanks, Harry!