19 Aug

The Big Bowl O' Zen firebowl at Southwest Porch in Bryant Park, NYC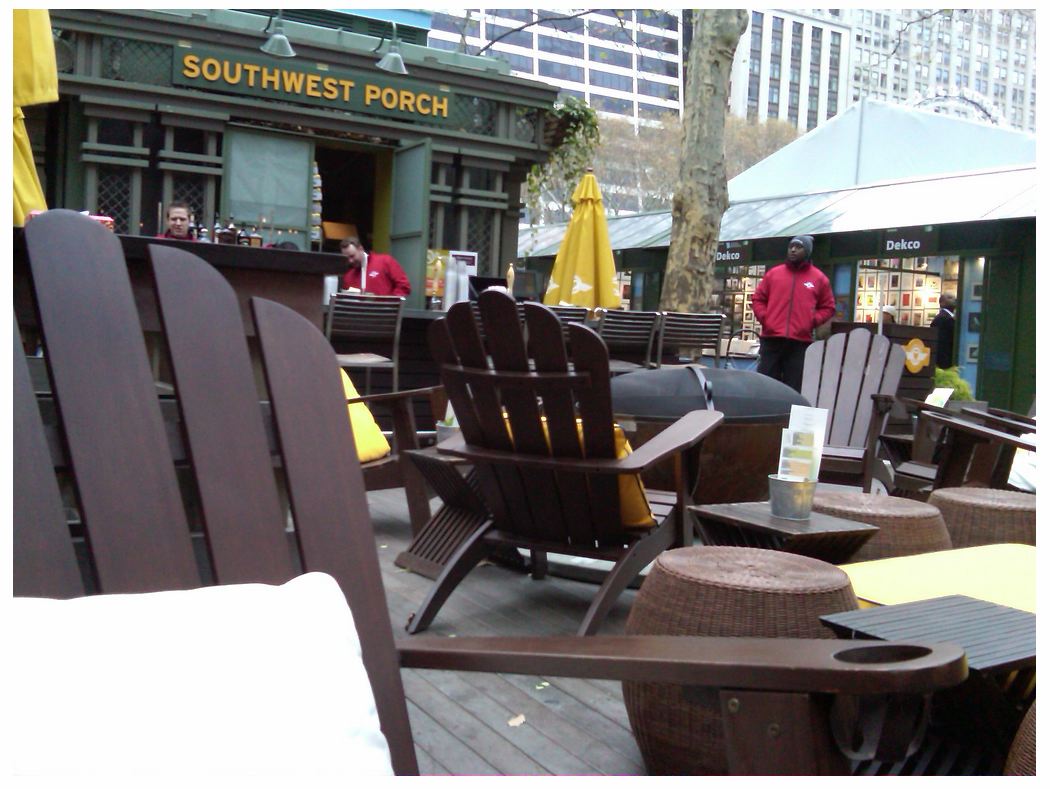 The Southwest Porch, located near the southern end of the Fountain Terrace, offers all visitors the ambience and luxury usually available only to a few. Equipped with a wood fueled Big Bowl O' Zen firebowl™, Adirondack chairs, sofas, and couches typical of those found at expensive hotels and resorts, Southwest Airlines is giving all of New York an al fresco lounge to celebrate its new service to LaGuardia Airport.
Plus, stop by The Porch with your laptop, iPod, or cell phone for a different type of refueling – power outlets are available to keep all of your devices going.
The Porch is open every day, serving specialty snacks and drinks provided by 'wichcraft. Founded by New York chef Tom Colicchio of craft, craftbar and craftsteak, 'wichcraft has received numerous accolades for its inventive menu and dedication to using high quality, seasonal ingredients. New York Magazine has named 'wichcraft one of New York's "best cheap eats" two years in a row. My favorite thing to eat there is the egg sandwich. It's delicious!
Sadly, fire codes required putting a masonry wall around the Big Bowl O' Zen, so you can really only see the inside of the bowl but you can still enjoy the fire on a chill day.