04 Jun

Stunning stone patio with Great Bowl O' Fire on Galveston Bay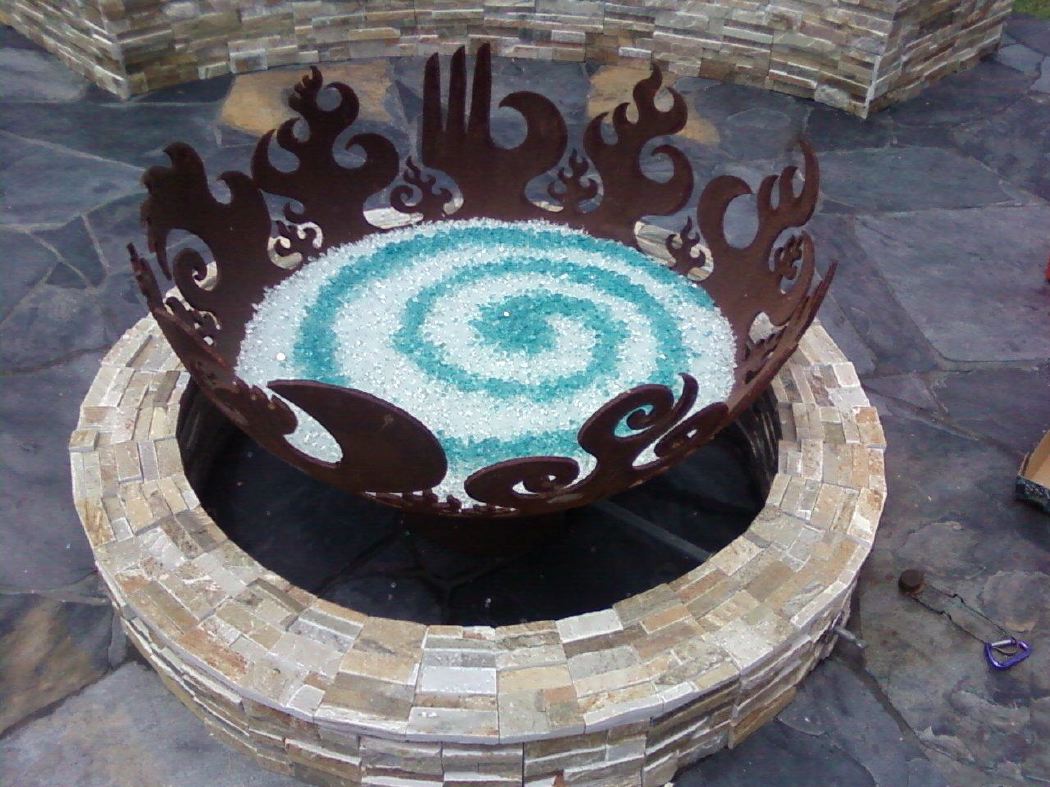 Two colors of FireCrystals Fire Glass are used to make a spiral design
I don't usually get to visit my firebowls in their home, but I was so blown away by this Seabrook, TX installation of the Great Bowl O' Fire™ that I had to make a side trip through Texas to see it for myself. The firebowl is centered in a two-tone stone patio with integrated bench seating. The walls are built from native limestone and the floor and benches are bluestone. You can see in the top photo that two colors of glass were used to echo the blue and white stonework.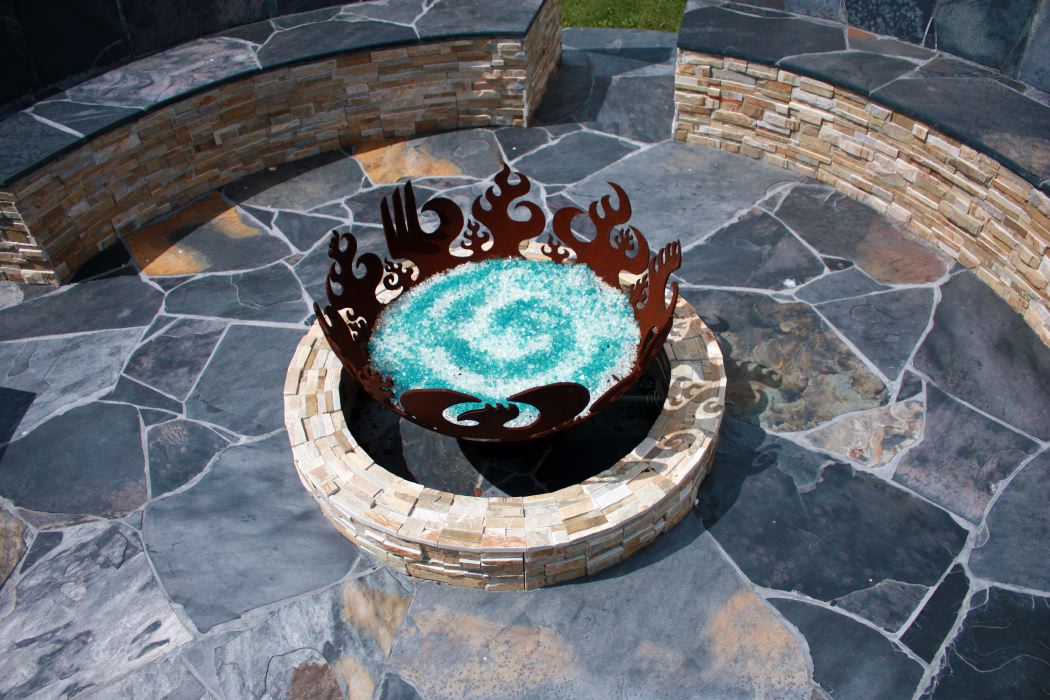 Clean rectangles of limestone with broken slabs of bluestone add to the patio's dynamic contrast
Rough-hewn limestone block contrasts nicely with the broken-stone masonry of the bluestone patio floor and seating. Both stones have a natural feel to them, while the overall effect is clean and geometric. There are four entrances to the patio area at the cardinal points.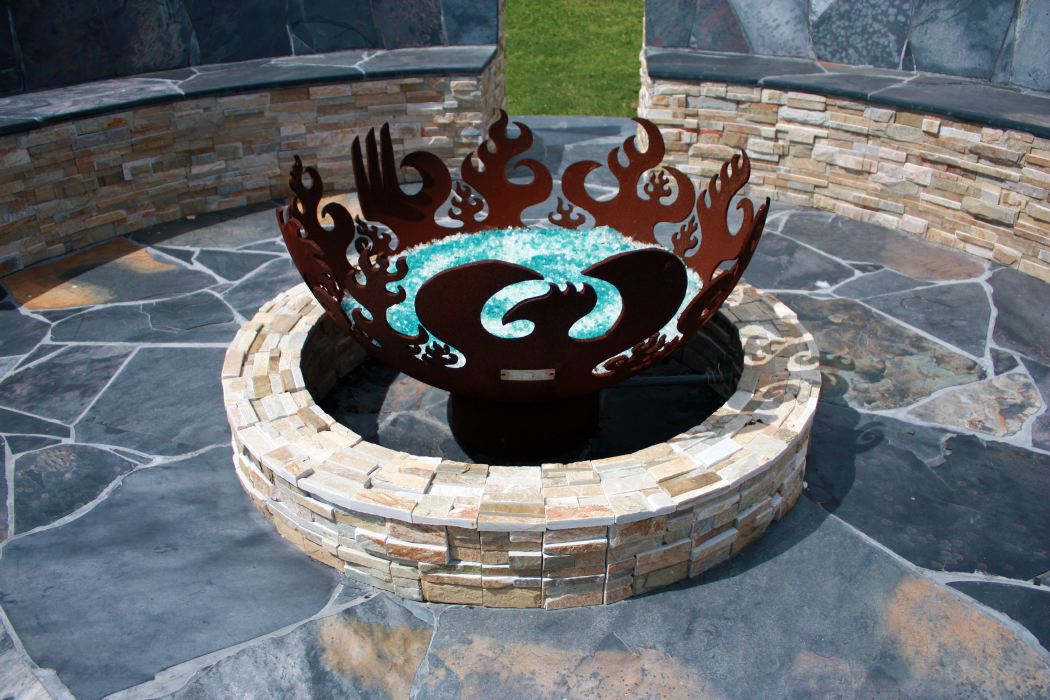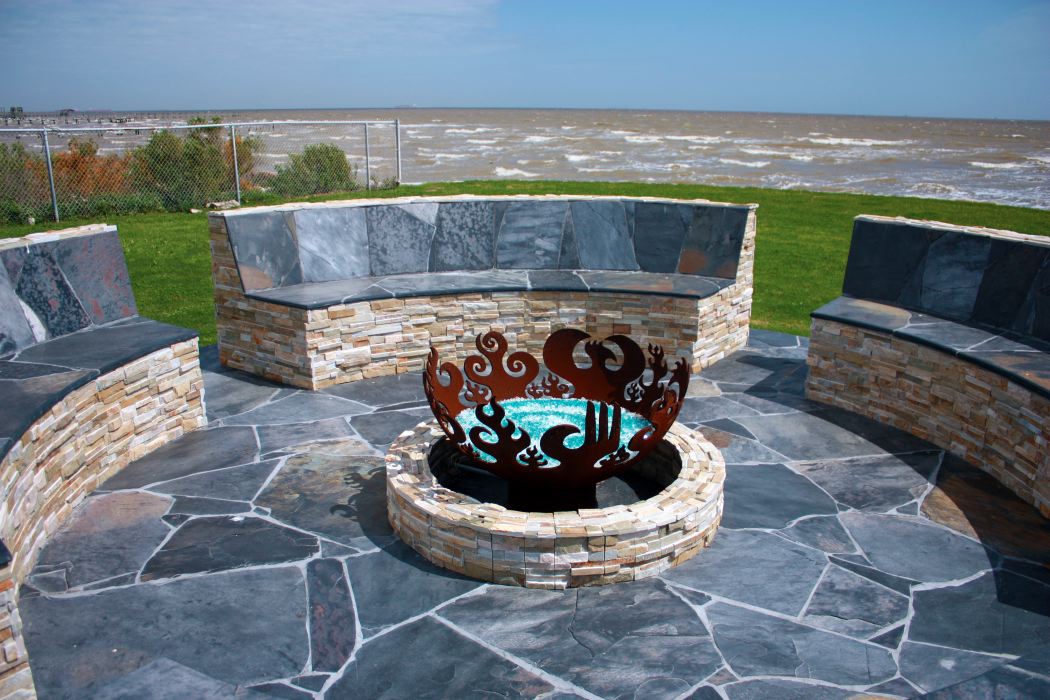 Galveston Bay provides a backdrop to the firebowl and patio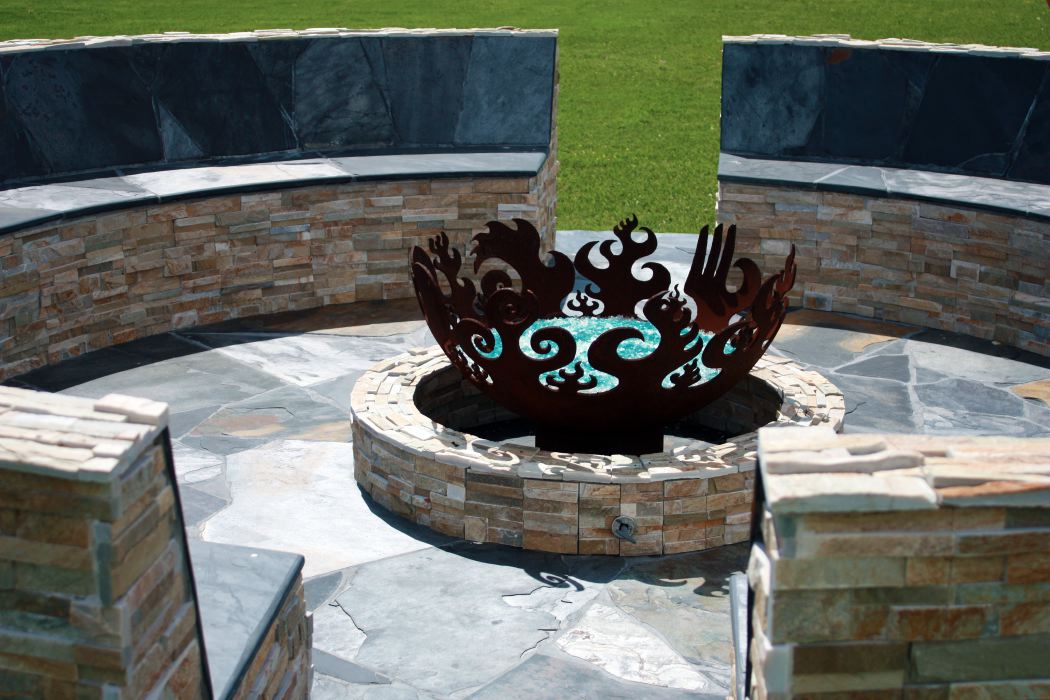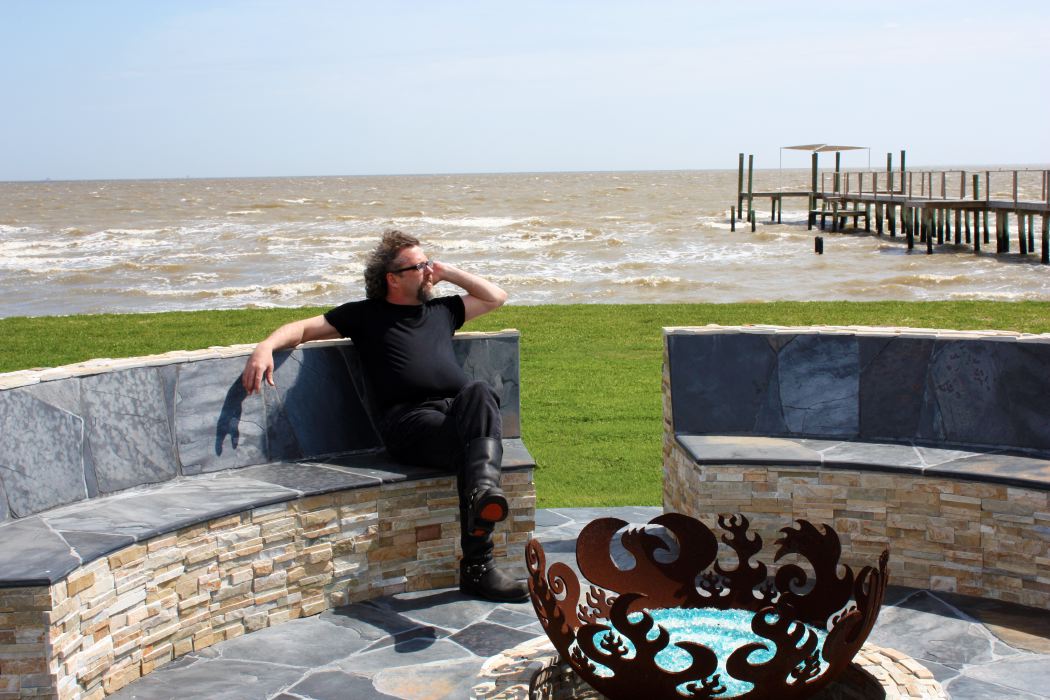 John T. Unger seated on the stone bench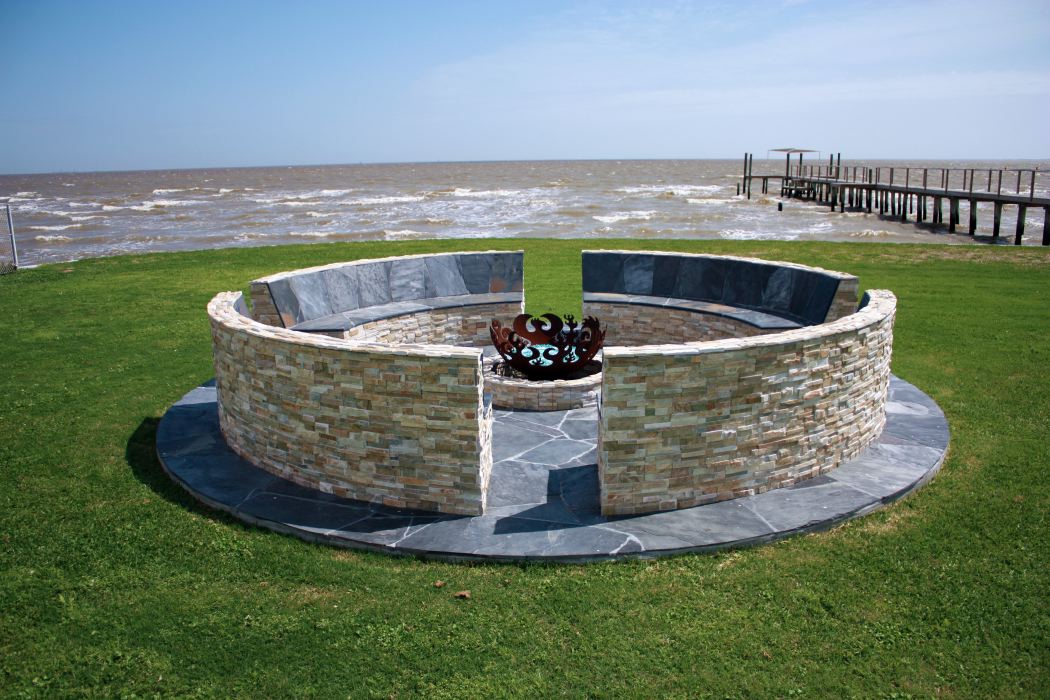 The patio extends beyond the walls that make up seating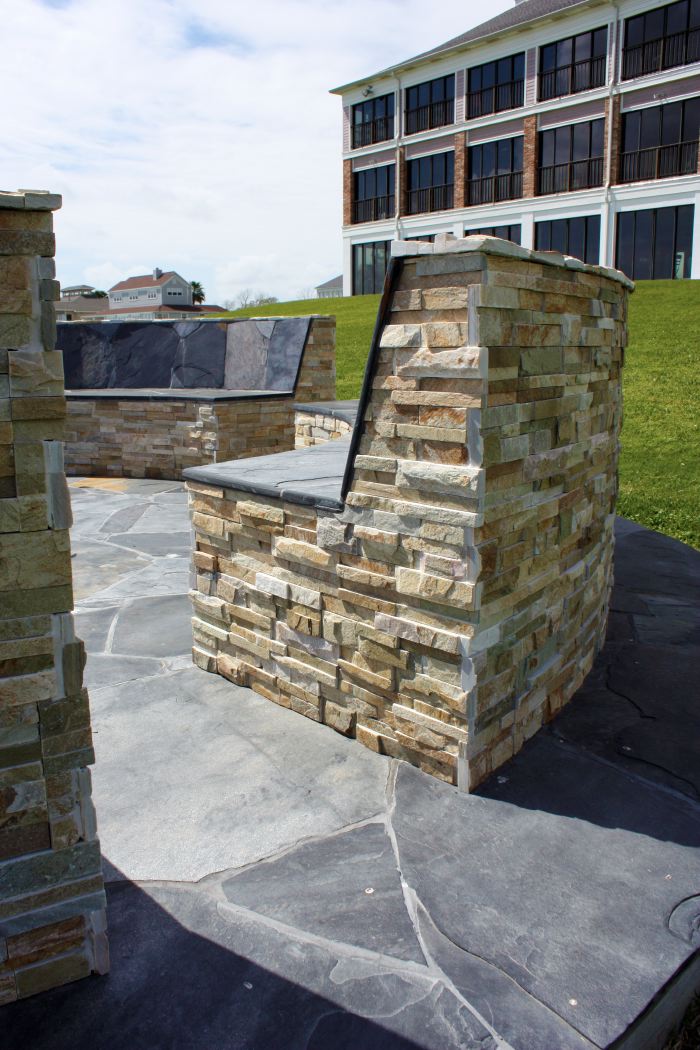 The clean edges of the masonry emphasize the curves of the installation