24 Apr

Rumfire's Iconic Great Bowl O' Fire Sculptural Firebowls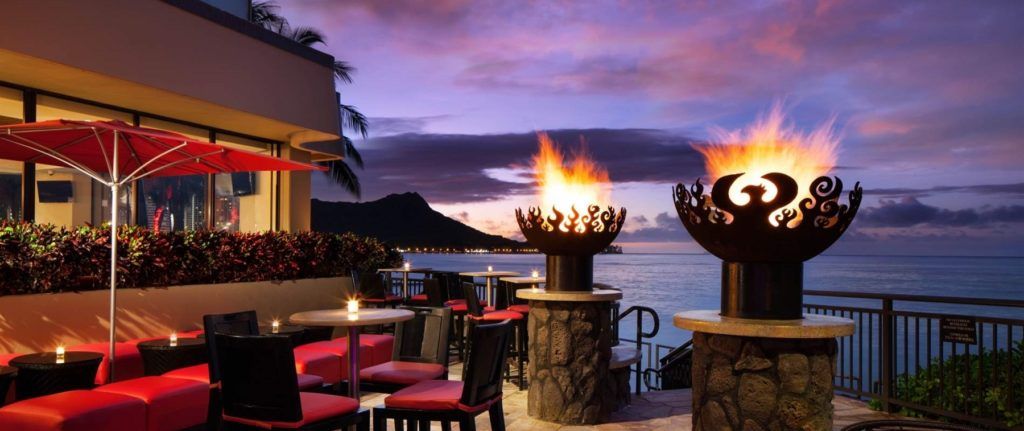 With Diamond Head and sunsets over the Pacific Ocean behind them, the eight Great Bowl O' Fire Sculptural Firebowls at Rumfire Waikiki manage to hold their own visually. Since 2008, these fire features have contributed the the restaurant and bar's chic atmosphere, bringing tropical flair to a space already deeply infused.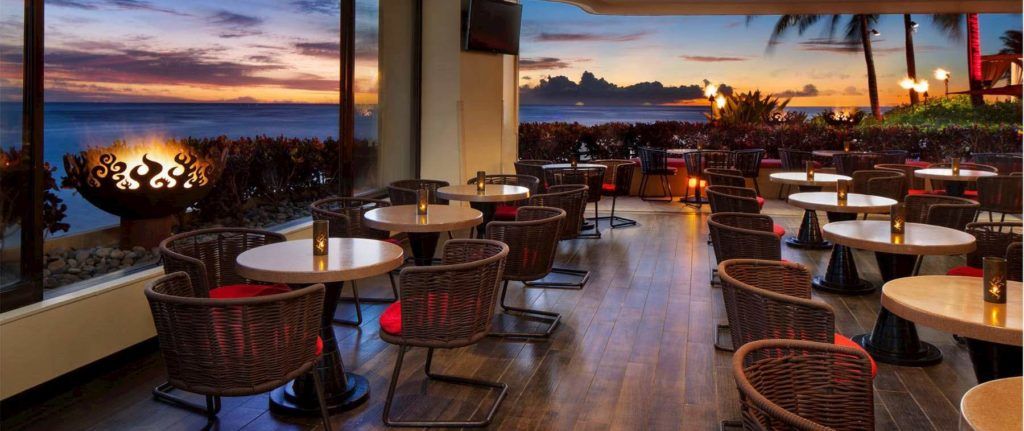 From the dining room, the fire bowls flames are in perfect harmony with the colors of the sunset in this photo.

On the outdoor beachfront, patio the Great Bowls O' Fire add warmth and light as the sky shifts to blue twilight. Tiki torches and colored spot lights on the palm trees increase the festive atmosphere.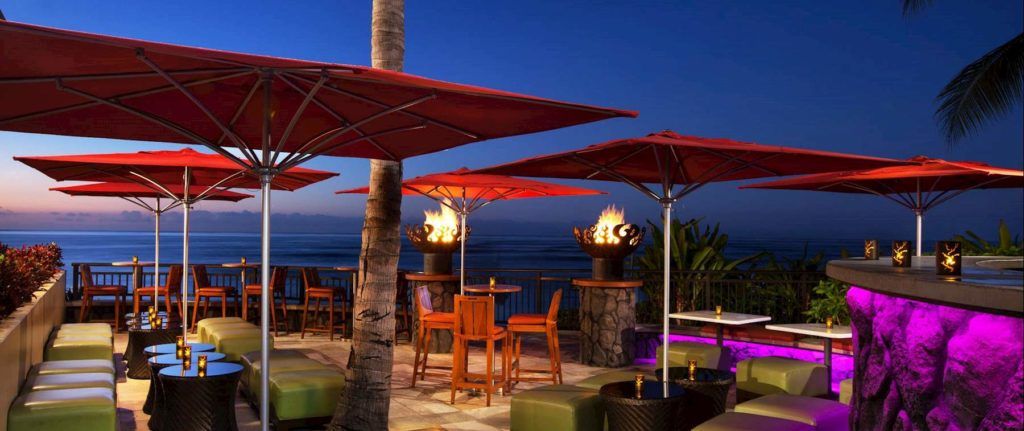 Contrasted against a dark sky and ocean, the fire pits on pillars anchor the setting, while candles and votives decorate the tables. I love the drama of the bright red umbrellas that catch the light as well.