11 Sep

Podcast Interview with Daily Confection/sheunlimited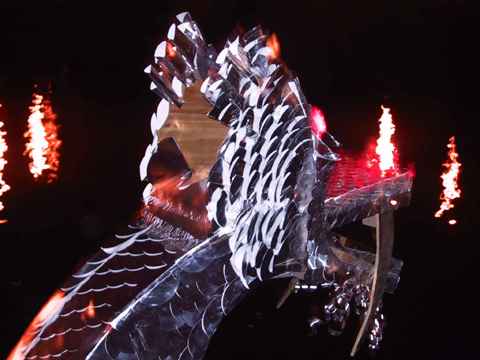 Daily Confection just posted a really fun phone interview I did with Gary Connolly. We discussed a broad set of topics including art, business, marketing, the ways that blogging and the web in general have impacted my work as an artist and 30 foot fire-breathing dragon boats.
The interview came out really nicely. After I gave it a listen, I realized that I haven't ever posted photos of the dragon boat here on the blog, so I figured it was time… This was a fun project I did with my friend Neil Verplank to figure out what you could get away with on the Chicago River. We were having coffee one evening and, for some reason, the question came up. So five days later, we sailed the first of many dragon boats down the river just to see what would happen. The improvised flame thrower worked pretty well although you had to lean out over the river and hang onto the dragon's neck in order to light it. Like I said, fun.