12 Jul

King Isosceles Sculptural Firebowl at Redstone American Grill, Minnetonka, MN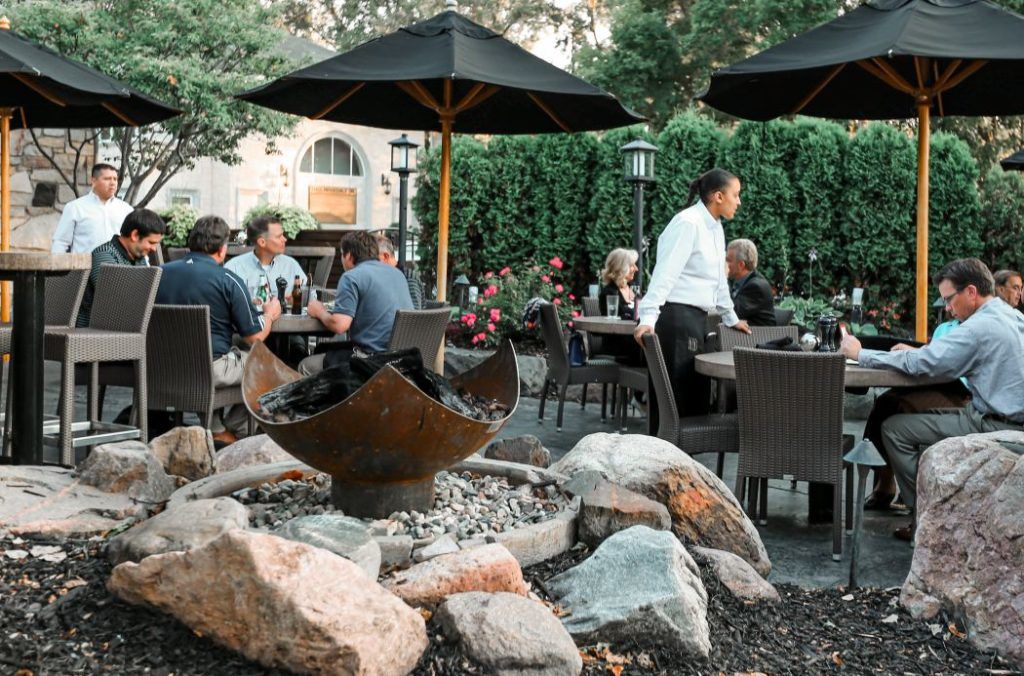 A King Isosceles Sculptural Firebowl nestles among boulders between the entry and the patio at Redstone American Grill, Minnetonka, MN. You can see from the buildup of logs and ashes that it's seen a lot of use. Each location features a wood burning rotisserie and open flame grill, as well as an outdoor patio with a rugged theme, so a fire feature is a natural choice for this upscale chain of restaurants.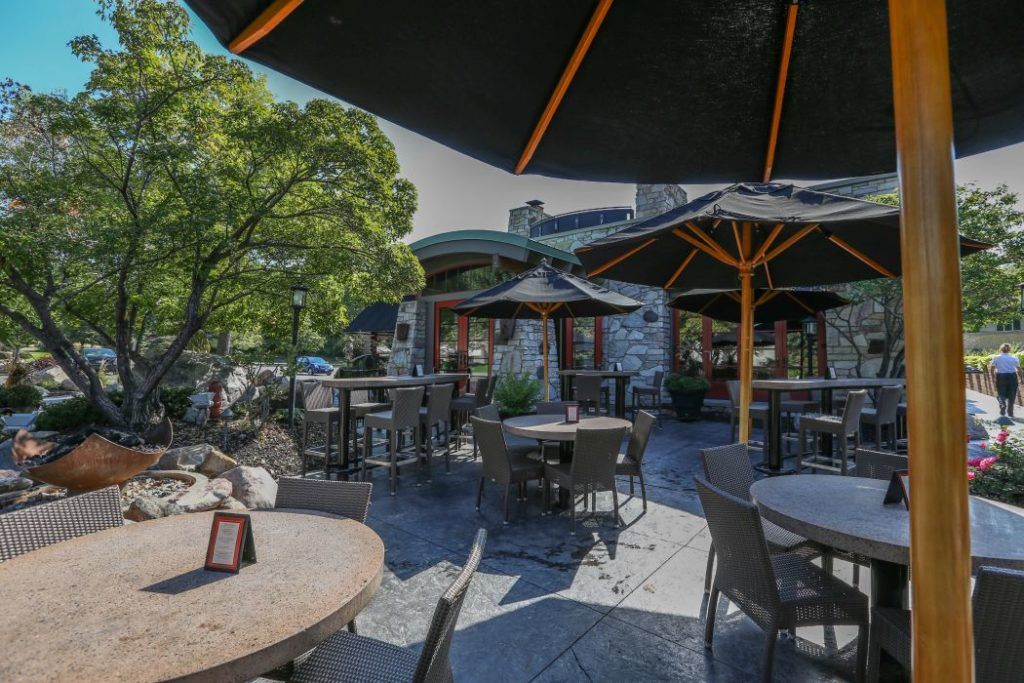 The firebowl sits at the front of the outdoor dining area, between the patio and the parking area. When lit, it serves as a beacon promising tasty grilled foods and a comfortable cocktail area.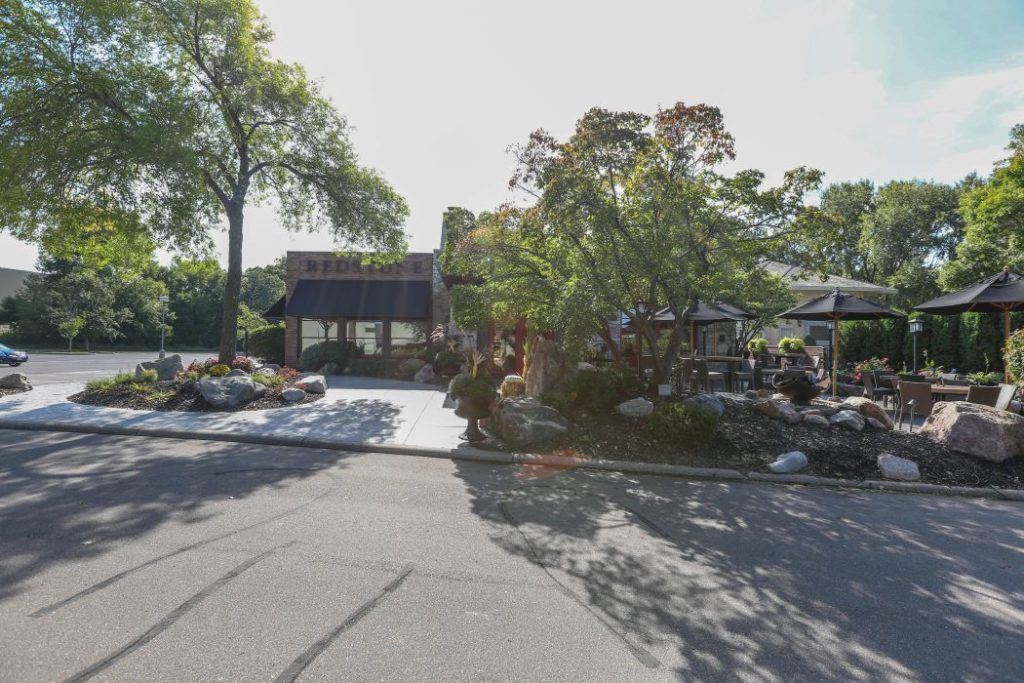 A view of the restaurant from the front. The King Isosceles fire pit blends in a bit in this photo because of the natural rust finish, but you can see it between the tree and the large pink boulder at right.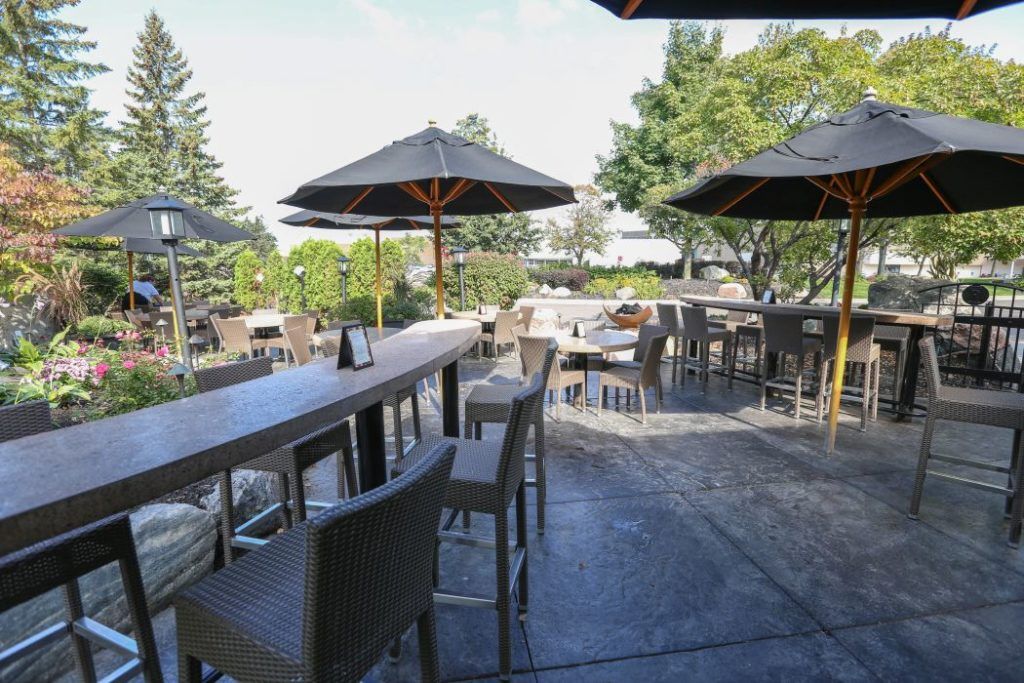 Coming out of the restaurant towards the patio, the firebowl is straight ahead and pulls your gaze forward past the bar to the tables.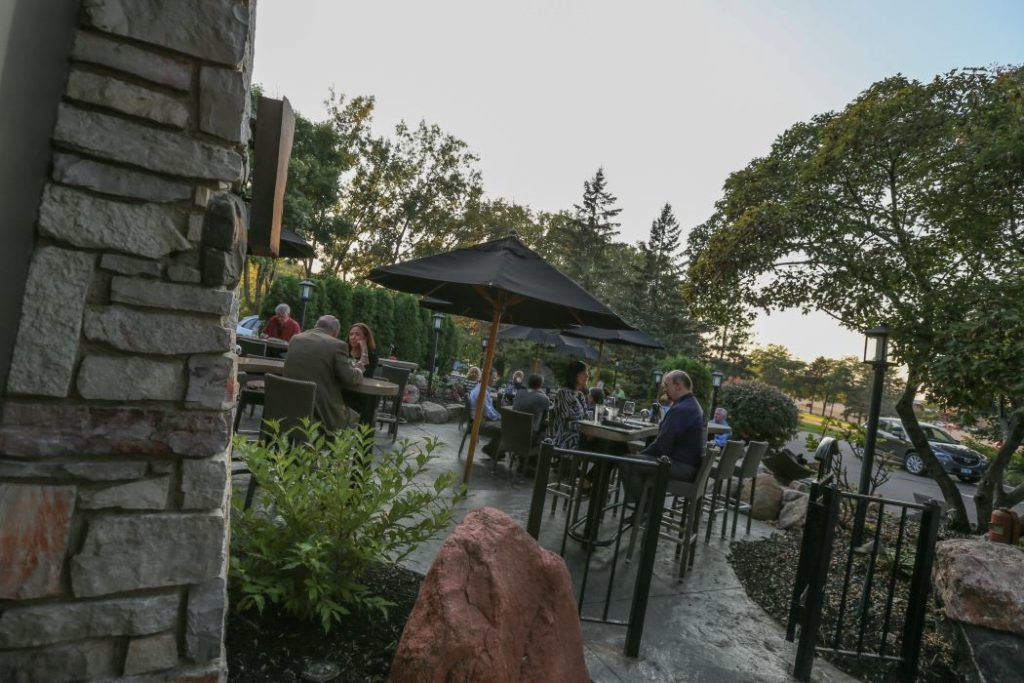 When entering the patio area from the side of the restaurant, the fire pit is also a central part of the view.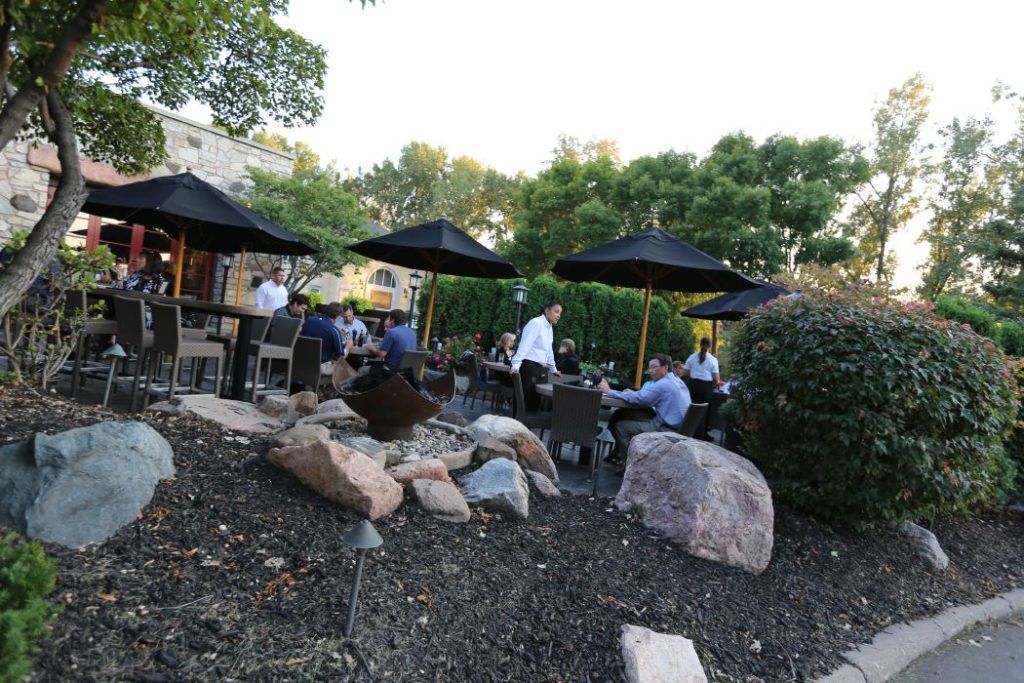 The firebowl is clearly visible from all the tables on the patio, while being far enough from the diners to minimize smoke or any chance of mishap.