30 May

Introducing Exclusive Originals One of a kind sculptural Fire Features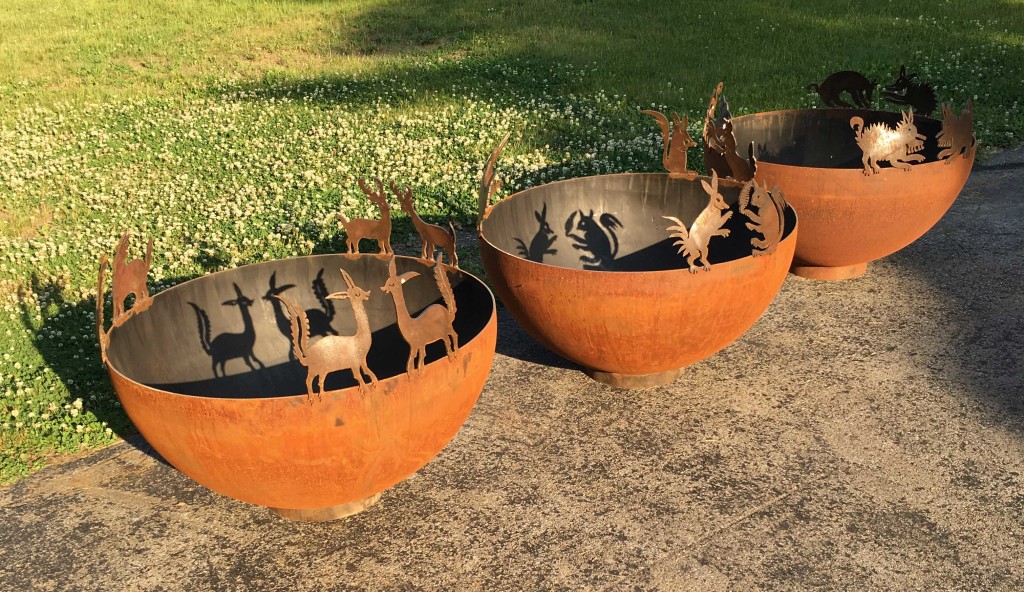 To celebrate eleven years of making Sculptural Firebowls™, I am introducing a new line of Exclusive Originals, custom fire features that are true one-of-a-kind works of art.
My Classic Sculptural Firebowls are signed and numbered in an open edition. As the artist, I draw and cut each one by hand, making them all variable and unique. The strength of the Classics is that their clean, simple designs complement any style of landscape and will never go out of fashion. They have shipped all over the world and bring joy to thousands of people.
Exclusive Originals, on the other hand, are an edition of one, and you are guaranteed to have the only fire sculpture like it. Each piece will feature completely different figures and decorations.
There are Originals in the store you can purchase right now, or you can choose to commission a design tailored exactly to your taste. I've created over 100 figures to choose from. Select any six of these to create your own bowl.
The Exclusive Originals line makes it possible for the first time to have an original work of art unlike any other in the world, at a price lower than I normally charge for unique commissioned designs. They are more affordable because the layout remains the same while using different figures every time. Over three billion different designs are possible without ever repeating the same combination!
There is a pattern to the arrangement— three pairs of animal, bird or totemic figures are welded to the edge of the bowl as relief sculpture. In addition, some Originals may have cut-out designs in the bowl, or relief sculpture decorations between the main figures.
I will be adding more styles throughout the summer. The designs currently on offer are all based on Otomi textiles. These dense, hand embroidered tapestries feature fantastic animals and plants cavorting in a fairy tale setting of magical realism. I found their charm and character so inspiring that I couldn't leave the studio! Each new design, hot from the torch, delighted me so much that I just had to make more.
To make the Exclusive Originals, I brought all of my skills and ideas into the studio and elevated my work to a whole new level. Exclusive Originals are the result of over a decade of thinking deeply about how art and fire best work together.