08 May

HGTV's Decked Out Features the King Isosceles Sculptural Firebowl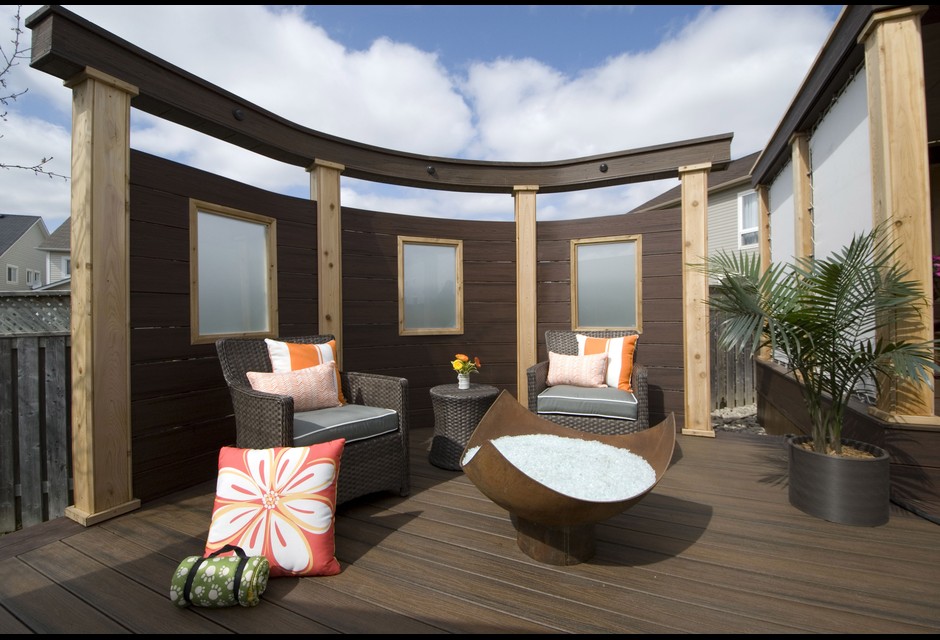 The King Isosceles Sculptural Firebowl™ is featured this week on Season 3, Episode 2 of Decked Out with Paul Lafrance from HGTV.
I haven't been able to see the episode myself yet, but I love what I can see from the photos. Here's the description of the project from Decked Out's site:
Paul and Ronit love their yard, but feel it is missing a deck. Their space has particular challenges including incorporating a beautifully landscaped pond and leaving enough green space for their playful pugs. They also want a deck that can be used for three seasons. Paul accepts the mission and builds three separate deck spaces including a breakfast bar with 700-pound glass top, a gorgeous metal fire feature, and a lounge area with hot tub that gives a perfect view of the pond.
I really enjoyed working with Rachel Burden, the Production Manager at Cutting Edge Designs to help make this project happen. She was kind enough to say some nice words on Twitter also:
@johntunger You beautiful fire bowl is on #deckedout tonight in Canada, can't wait for everyone to see it! You're a true artist.

— Rachael Burden (@RachaelBurden27) May 7, 2013