19 Aug

Great Bowls O' Fire at Rumfire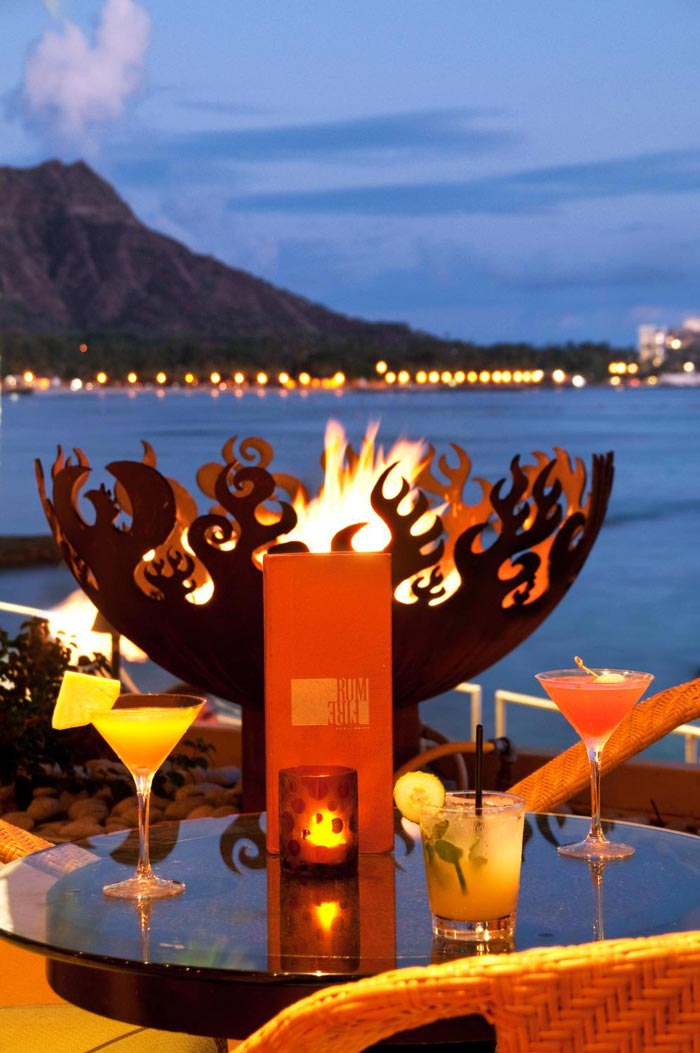 One of the best photos I have of the Great Bowl O' Fire Sculptural Firebowl™ was shot at Rumfire, Waikiki Beach. The eight Great Bowl O' Fire Sculptural Firebowls at the beach front patio have become one of the hallmarks of the restaurant. One of these days I am totally gonna have to visit Honolulu and try their amazing selection of rums.
Located in the heart of Waikiki, RumFire promises to be Oahu's hippest place to see and be seen.  Set against the alluring backdrop of Diamond Head, the oceanfront hideaway offers the largest selection of vintage rum in the United States, an amazing choice of food and fire pits adorning the 7,000 square-foot interior.