14 Apr

A Great Bowl O' Fire torch to Celebrate the 100th anniversary of Newport Winter Carnival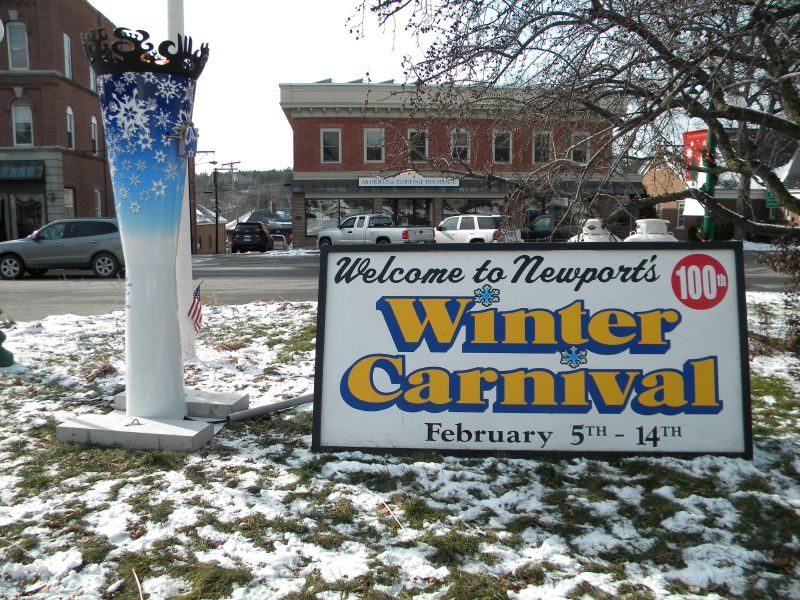 The town of Newport New Hampshire hosts the "oldest continuous town Winter Carnival in the country."
To celebrate the 100th anniversary of the Carnival, Christopher Marcotte commissioned a Great Bowl O' Fire 30 inch Sculptural Firebowl™ to be installed in the town's Little Common on a tall torch base. Christopher's company, Goodrich Oil Company, donated the propane to keep the torch lit through the 10 days of the festival, February 5-14, 2016. I'm very proud to have been able to create a centerpiece for the festival that will endure for hundreds of years more.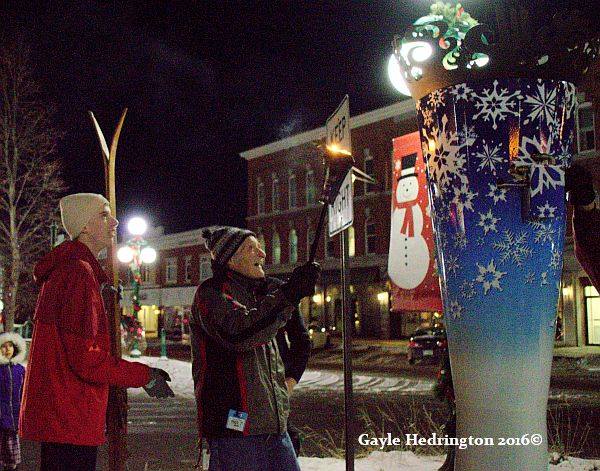 In 1916 John W. McCrillis skied from Dartmouth College to Newport carrying a torch to light the flame for Newport's 1st Winter Carnival. This year, a team took turns skiing and running to recreate the journey, handing the flame to John C. McCrillis who lit the new commemorative torch to begin the 100th year of festivities. Four generations of the McCrillis family were present at the lighting of Newport's Carnival Torch, as reported by WUVR.
The torch was festively wrapped with a snow flake pattern and included a nice "Special Thanks" message at the base.