07 Dec

Great Bowl O' Fire Firebowls at Waikiki Parc Hotel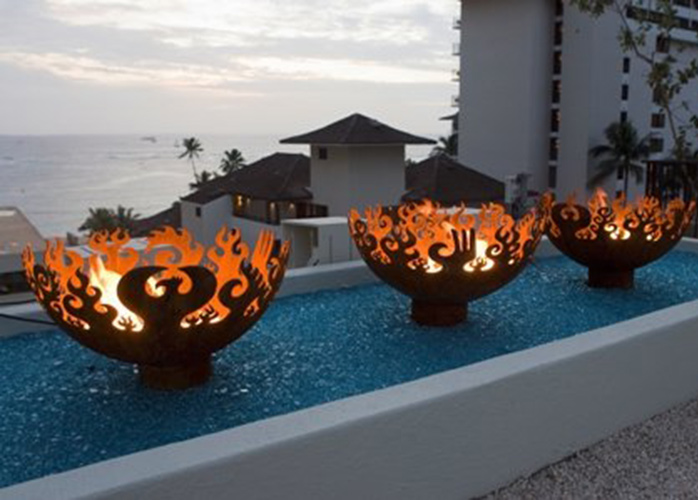 Waikiki Parc Hotel has three Great Bowl O' Fire Sculptural Firebowls™ decorating their pool deck facing the ocean. The firebowls are installed in a concrete bed filled with blue glass, which give the illusion they are floating in a pool. Many of my gas fired firebowls use glass inside to cover the burner, but I think the use of glass for landscaping is a really cool idea. It provides a beautiful field of color below the firebowls.
I need to get some larger, print quality images of this installation— If anyone plans to visit the Parc Hotel, please let me know if you can shoot a few photos while you're there!