07 May

Great Bowl O Fire Firebowl with Stone Benches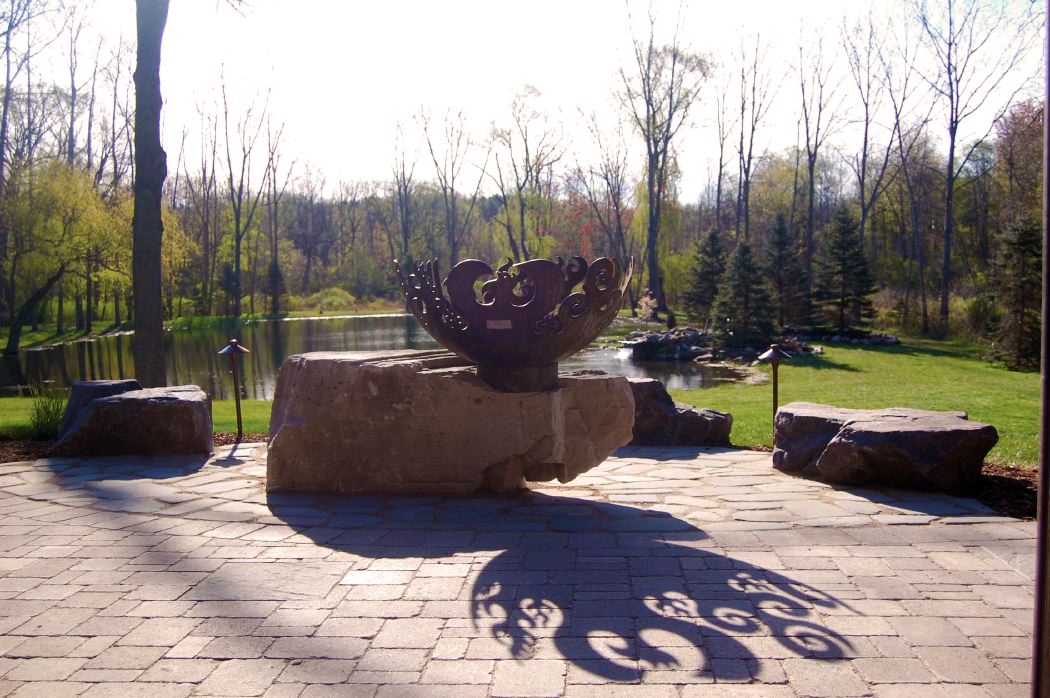 Lori in Bloomfield Hills, Michigan just sent me the above photo of her Great Bowl O' Fire™ with a note:
We love our new firebowl and thought you might like a photo. You do beautiful work!
I love the way this installation turned out. I made the base a little shorter than usual by special request, since the firebowl was to be installed on the slab of stone. The ring of stone seating is a beautiful mix of function and natural landscape. The natural gas line that runs through the stone slab into the Great Bowl O' Fire is perfectly concealed.
The way the firebowl is set directly into the boulder reminds me of the story of King Arthur pulling the sword Excaliber from the stone.