08 Dec

Fountain with Font O' Fire Firebowl at Glenn Hotel in Atlanta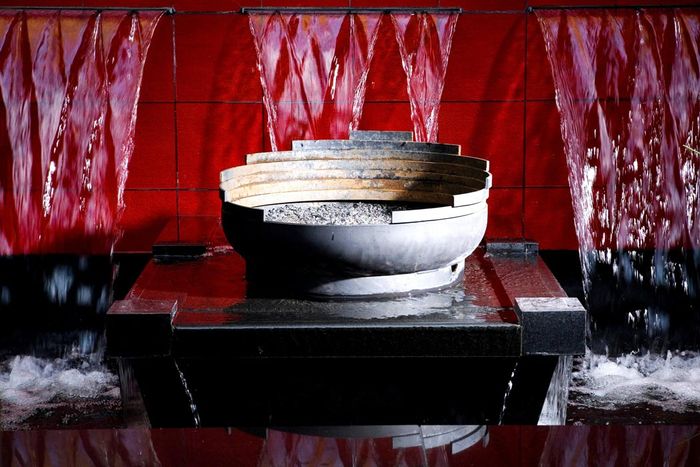 The Font O' Fire Sculptural Firebowl™ is aptly named as it has become the centerpiece of several fountains in top notch hospitality environments. Brian Sweeney created a Japanese inspired fountain for the Glenn Hotel in Downtown Atlanta using my 24″ Font O' Fire firepit. The serrated top of the firebowl was added later.
The Glenn is an upscale boutique hotel that prides itself on treating guests like actual guests. This paragraph from their website makes the experience of staying at the Glenn sound pretty wonderful:
Upon entering the hotel, you are greeted with a welcome experience instead of a check-in process, a refreshing libation to delight you and a warm, scented towel to refresh you after your journey. Now imagine that you are offered the services of a Personal Host throughout your stay at our Downtown Atlanta hotel. Your needs are known, they are proactively tended to, and you are treated as if you are staying in the home of your very best friend.
The fountain design presents a nice balance of falling water with still water that reflects the tile and flame. The combination of fire and water elements is handled very nicely.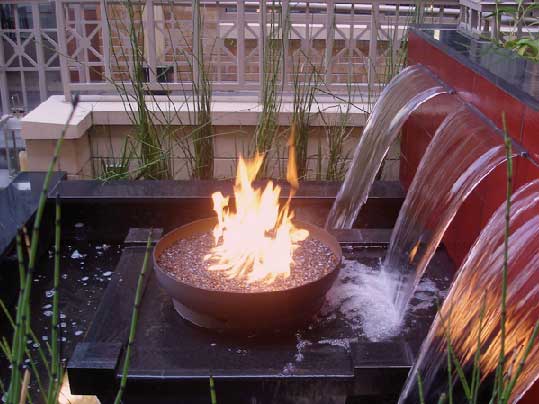 Photo courtesy Brian Sweeney of Sweeney Gardens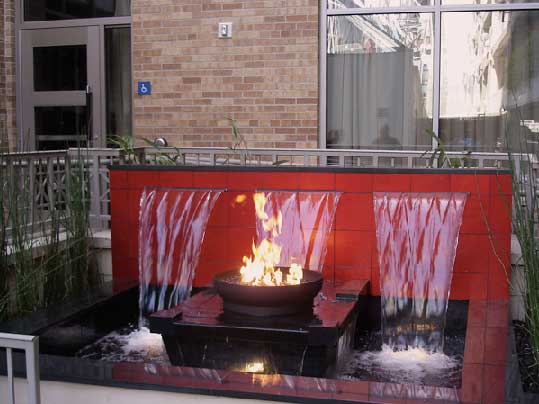 Photo courtesy Brian Sweeney of Sweeney Gardens