24 Aug

Great Bowl O' Fire Firebowl overlooking river in Norfolk, AR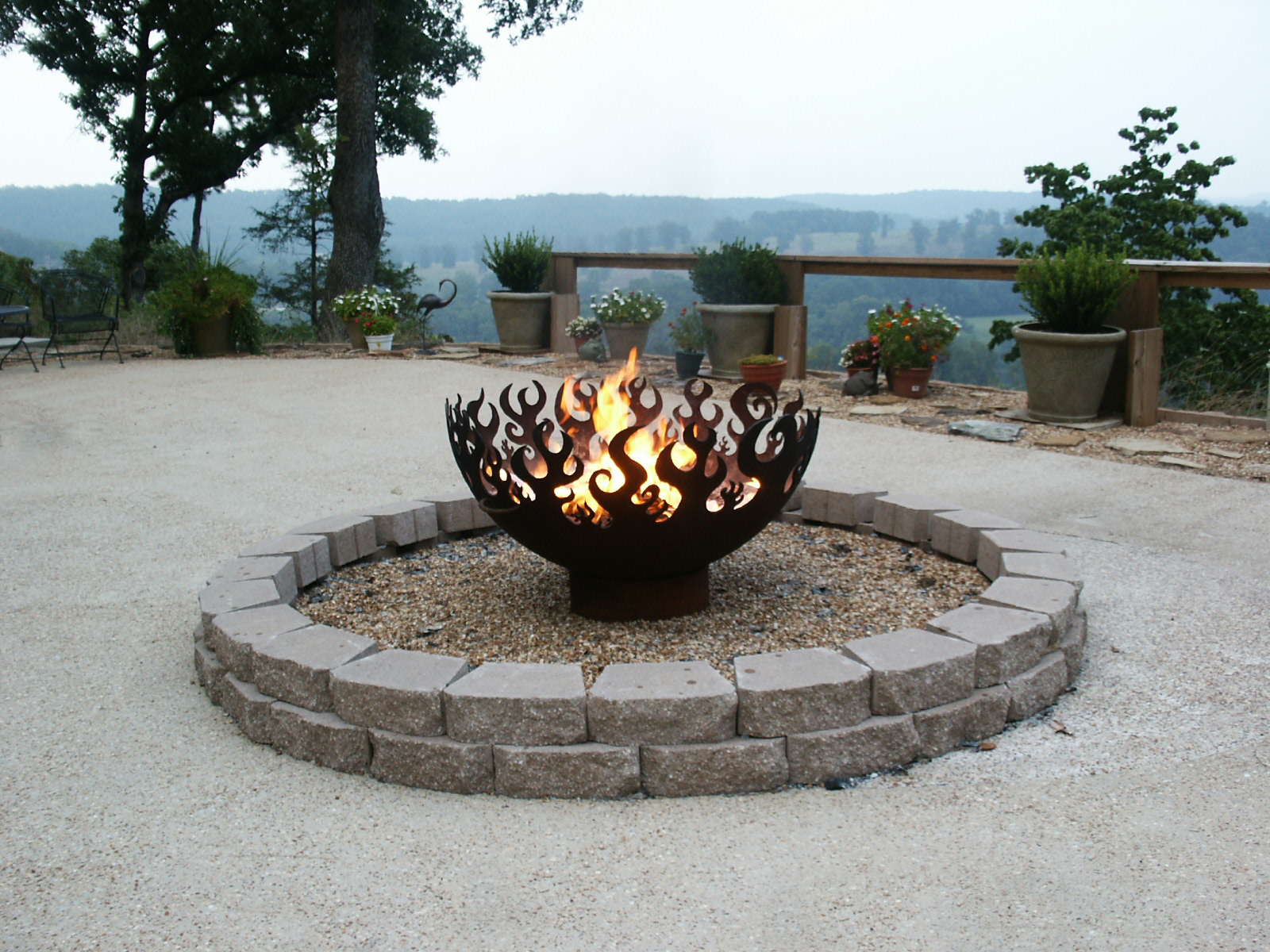 Carl in in Norfolk, AR sent in these photos of his Great Bowl O' Fire™ 41 inch Firebowl on a gravel patio overlooking the White River. He wrote:
We sure have enjoyed our Great Bowl of Fire. It is truly a work of art. We have had as many as 10 people around it roasting weiners for hot dogs. Everyone that has seen it is impressed with its beauty and functionality. We can hardly wait for the weather to cool off so that we can fire it up again. As you can see from the pics it is the focal point of our patio.
The stonework around the firebowl is both beautiful and functional, providing a nice barrier to sparks and reminding people that the firebowl itself is hot.
Thanks for the great photos, Carl!