10 Jun

Fire Tribe Hawaii Loves their Great Bowl O Fire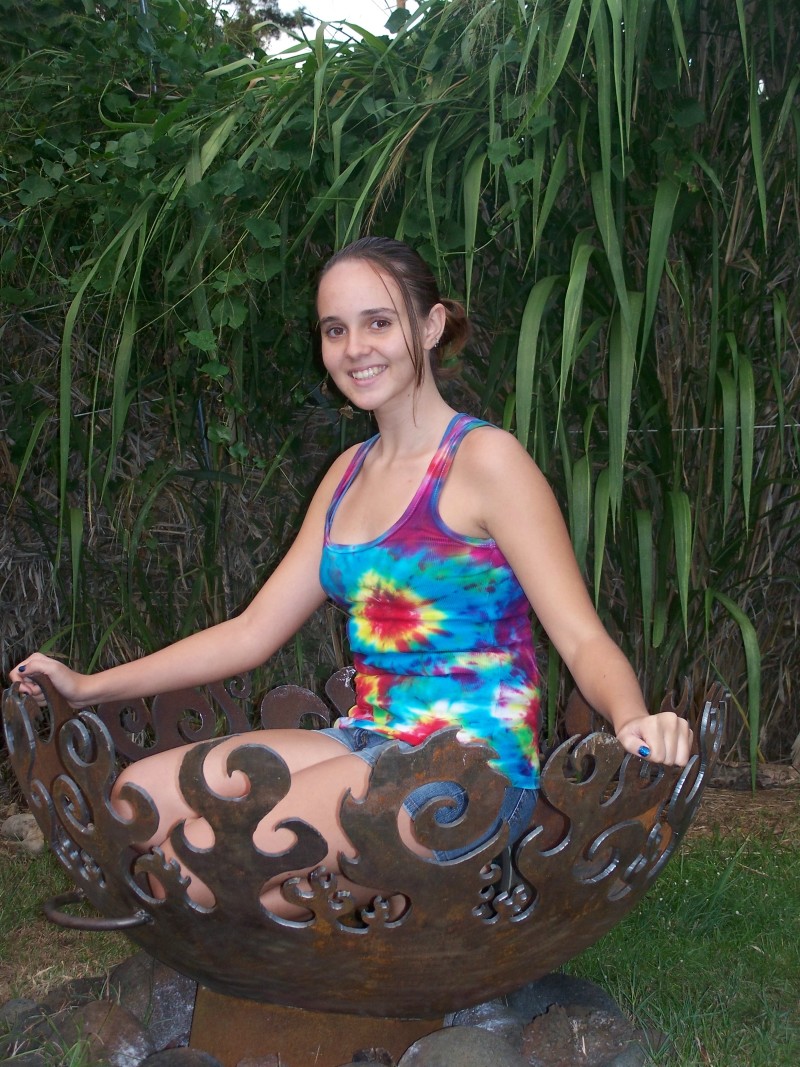 Fire Tribe Hawaii ordered a Great Bowl O Fire 41 inch Sculptural Firebowl™ for their Solstice Gathering. Here's a cool video from their Las Vegas sister organization that gives a feel for what Fire Tribe is all about.
I just got an email letting me know that the bowl had safely arrived after it's long journey. Shipping the Great Bowl to Hawaii was just a little more expensive than the bowl itself, but I can't wait to see the video of the Solstice Celebration with the bowl at it's center!
Here is our first picture of the Bowl! My daughter, Devyn, is sitting in it to give you a sense of scale. Alberto had no problem moving the Bowl by himself. He kinda rolled it along according to Thea. Devyn has also uploaded a youtube video of Alberto playing the Bowl with drumsticks.

Further (unrecorded) testing revealed that a metal striker sounds better. It also sounds better (to me anyway) if the edge of the bowl is played. The spiral sun area is especially resonant. Maybe Brian or someone else with a good ear can give us the tones for each area of the Bowl–oooo, steel drums!

The Bowl is gorgeous! We'll send more pictures/video when we actually use the Bowl at the Solstice.