16 Feb

Custom Fire Feature for Best Made Co.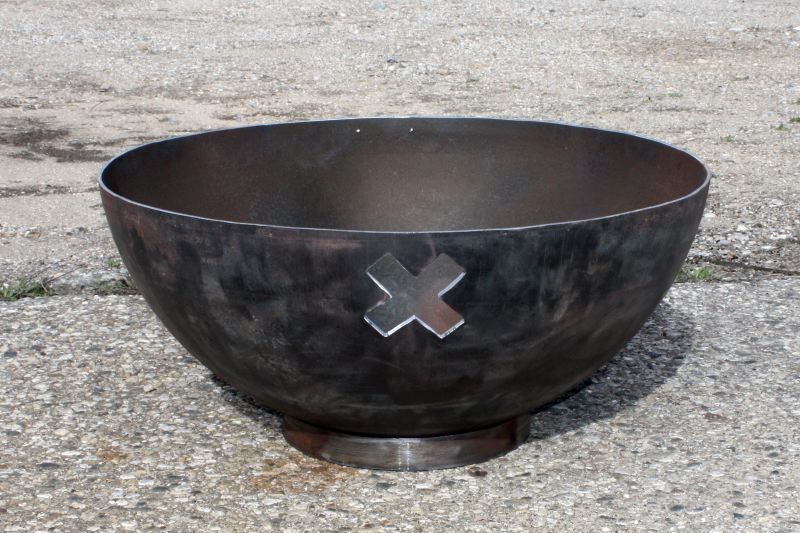 When I first heard about the beautiful designer axes made by the guys at Best Made Co., it seemed like such a natural overlap with my firebowls that I promptly gave them a call. I had a great talk with Graeme Cameron and we were quickly on the path to being fast friends. Not long after, he approached me about doing a custom design firebowl for his place. in an email, he wrote:
I am thinking about a Fire Bowl for my back yard— maybe a 30″ Diameter. I am in the city with a very private backyard— I would be using hardwood. Just not sure what I want. It needs to be unique for sure. Could we work something out if I did an axe for you?? love your feed back on something this size that might incorporate an X. No pressure on the axe part just thought I might be able to offset some cost and still keep you benefited…
I'd been craving one of their axes rather badly, so a partial trade worked out fine. When the firebowl arrived, Graeme was quite smitten with it (just as I was with his axe).
Nice work dude— It's going to look amazing in my backyard— The centre of my Council ring! I love it and can hardly wait to see that X ablaze with firelight.
Pretty sure both of us spent the evening splitting wood and sitting around the fire that evening.