19 May

Compass Sculptural Firebowl at Downriggers in Friday Harbor, WA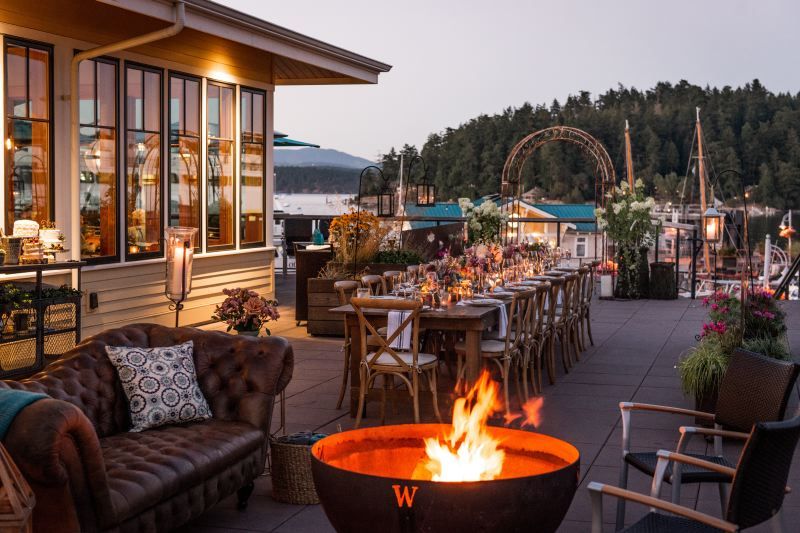 At Downriggers in Friday Harbor, WA, a Compass 37 inch Sculptural Firebowl plays a central role as a gathering place on the harbor front patio. Diners can watch boats come and go while enjoying regional Pacific NW American cuisine, innovative cocktails and gorgeous views.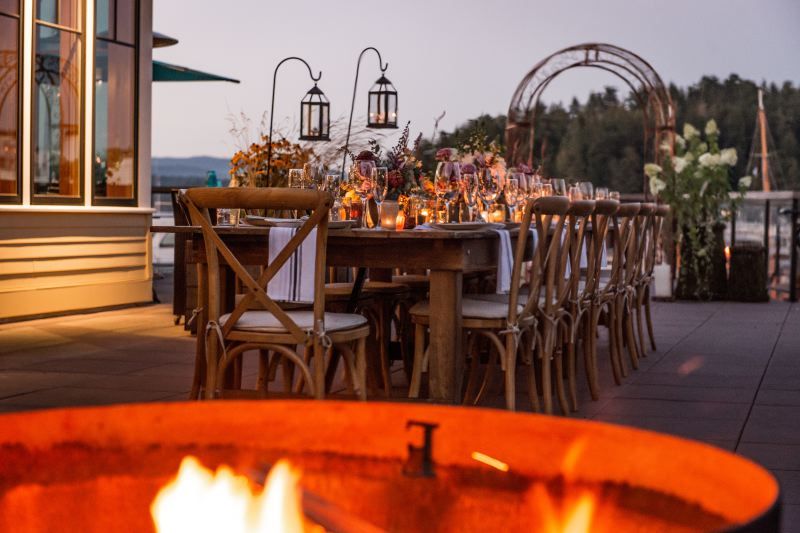 When I reached out via Instagram to request some photos, Gabby told me "The fire pit is always included in our shoots because of how awesome it is!" Candles, bouquets and farm style furniture make a very inviting space for outdoor dining on the water's edge.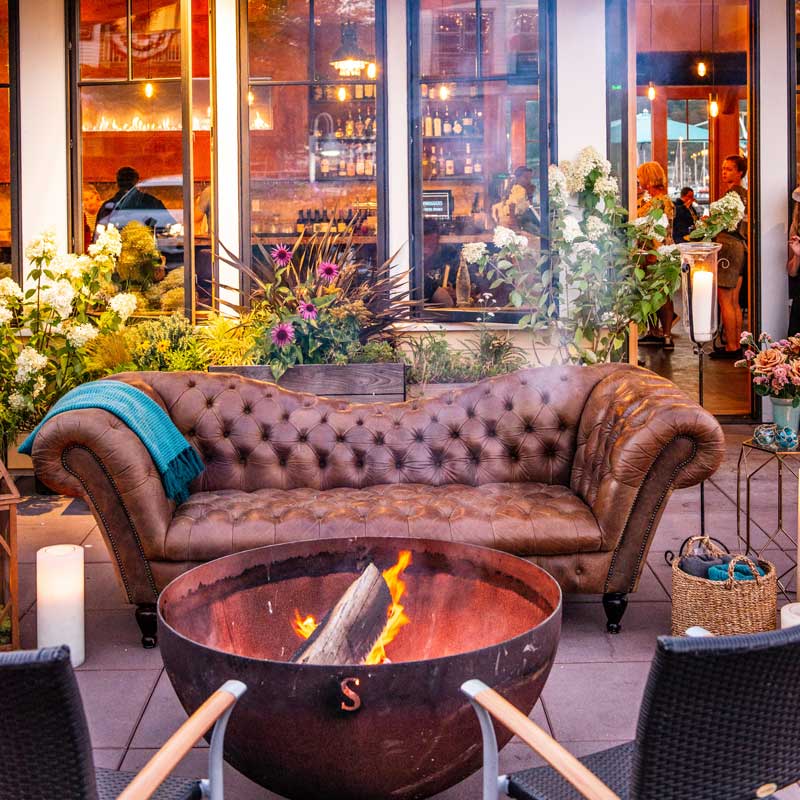 The firebowl area is beautifully appointed with flowers, a sumptuous leather couch, deck chairs and baskets of blankets. A comfortable, well designed space for hanging out and taking in the views, it feels as homey as a living room. Note how the lighting both indoors and out is warm and inviting and complements the colors of the decor.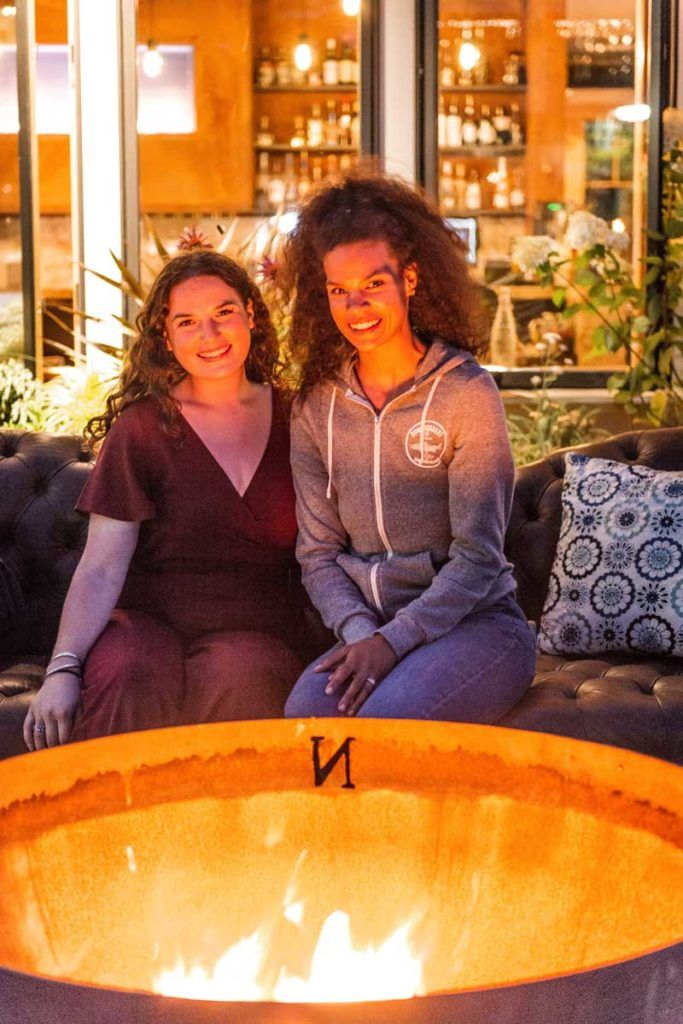 The firebowl creates a cozy space for friends to congregate.
Angela Turner from England sent me the following two photos, which I found on her Instagram account.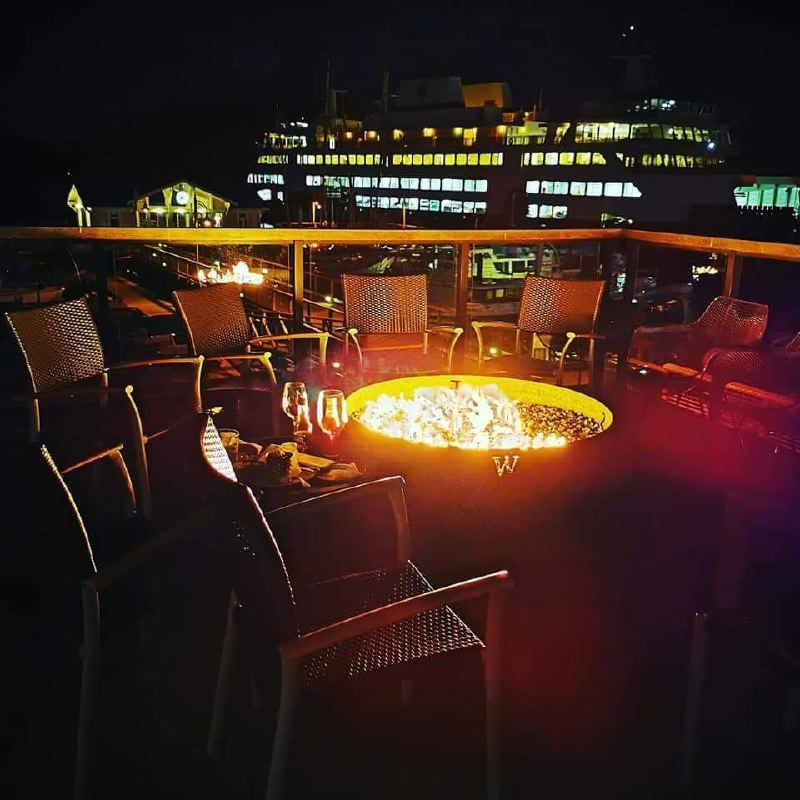 Views of the ferry at night are quite dramatic when lit by the fire pit.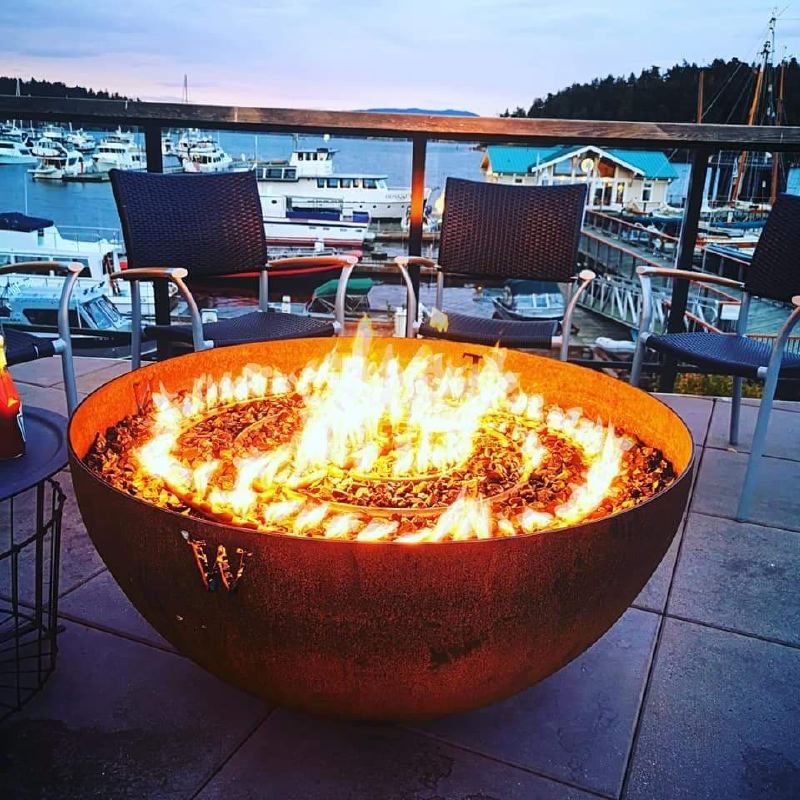 Looking out over the fire pit to watch boats as they come and go from the harbor.