07 Jan

Sculptural Firebowls sell 1000s of s'mores for Philadelphia's Frankford Hall

I don't usually post press releases to the blog, but this is such a good story I feel like it works.
Campfire cookouts come to the city as Philly beerhall puts the fun into functional art.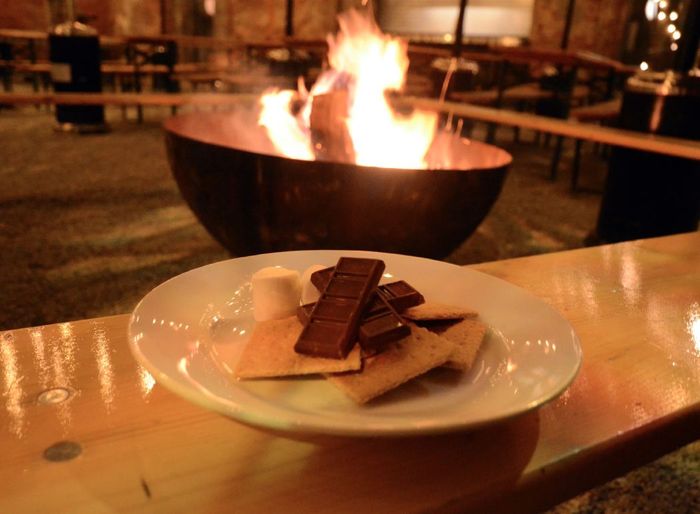 Photo Credit: Jeffrey Meade
Surprise success of snack sales could point the way to a new restaurant trend— Handcrafted firebowls from John T. Unger Studio are sparking increased food and beverage sales for Frankford Hall, a Philadelphia, PA, biergarten with a modern twist. The popular draw of a Big Bowl O' Zen Sculptural Firebowl™ inspired the restaurant to order a second firebowl, subsidized by food sales. (update: they later ordered a third firebowl!)
"My firebowls are popular with hotels and restaurants for their beauty and ambiance as well as their functional warmth, durability and maintenance-free upkeep" said John T. Unger, owner of John T. Unger Studio. "By adding cookout fare to the menu, the folks at Frankford Hall have discovered a way to generate direct income from my firebowls."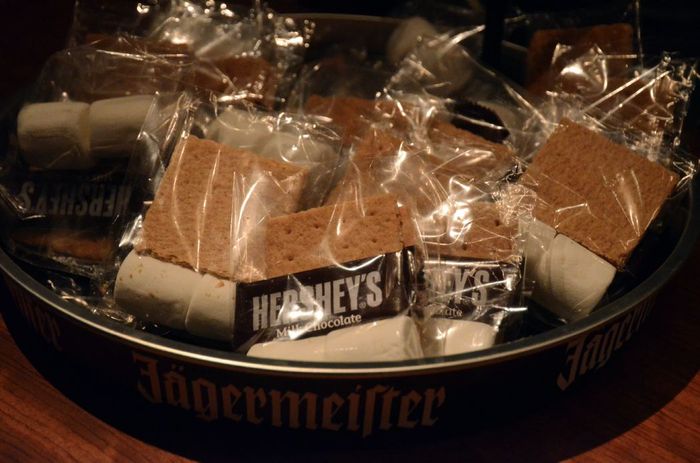 Photo Credit: Jeffrey Meade
Frankford Hall, a property embodying the spirit of an open-air German biergarten set in an industrial structure was a fitting location for Unger's work. "Our space called for a fire pit and our designer, Richard A. Stokes loved the rustic and natural look of the Big Bowl 'O Zen," said Greg Root, general manager of Frankford Hall, one of the Starr Restaurants.
Once the Big Bowl 'O Zen was installed Root came upon an added benefit. He began selling the ingredients for a classic dessert, S'Mores at "a buck a pop." The idea not only took off, but Frankford Hall began selling thousands of the s'mores. "We were seeing such tremendous draw for the s'mores, we decided to add a second firebowl," said Root. Restaurant patrons enjoy the firebowls' warmth and social atmosphere while also creating a fun treat. The tradition and nostalgia of cooking over an open flame has almost universal appeal.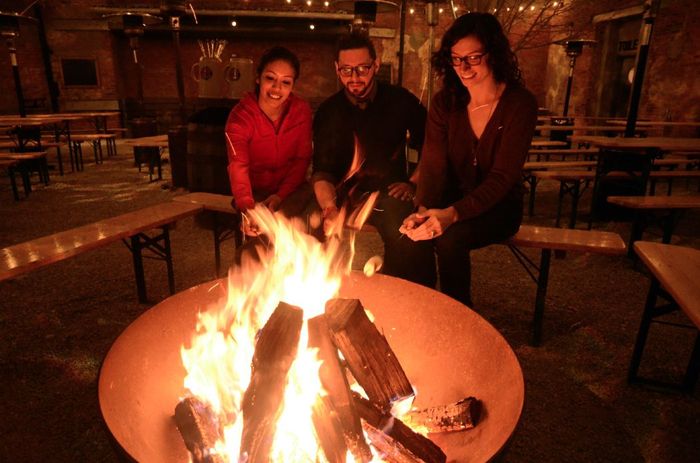 Photo Credit: Jeffrey Meade
"When homeowners purchase my firebowls, they begin a legacy to be be passed down to future generations. I love being able to foster family traditions and togetherness," said Unger. "Public installations in hotels or restaurants are also satisfying for me because thousands of people a year are able to see and enjoy my work. The ability of the artwork to generate additional revenues for hospitality venues is an exciting and attractive benefit."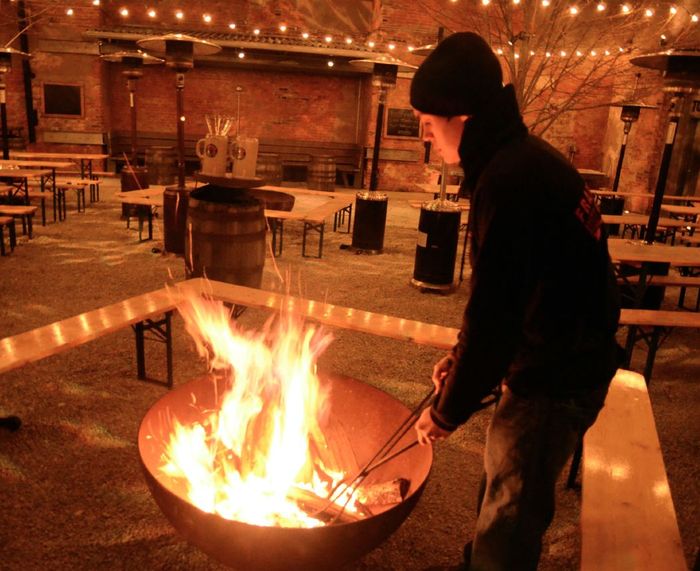 Photo Credit: Jeffrey Meade
About Frankford Hall: Frankford Hall embodies the spirit of an open-air German biergarten presented with a modern twist. Set in an industrial structure, the space creates a unique urban experience for those looking to enjoy a cold brew and brats of all kinds. With nine beers on tap, ten more in bottles and giant, warm pretzels, the true essence of Bavaria is represented at its best in this Fishtown fun spot. www.starr-restaurant.com
History of S'Mores: Per the Girl Scout Alumnae website, the S'more lacks a confirmed history. However, they relate that the first record of a s'more dates back to a 1927 recipe printed in a Girl Scout manual called Tramping and Trailing with the Girl Scouts.