25 Nov

Big Bowl O' Zen Firebowl in Pacific Palisades garden design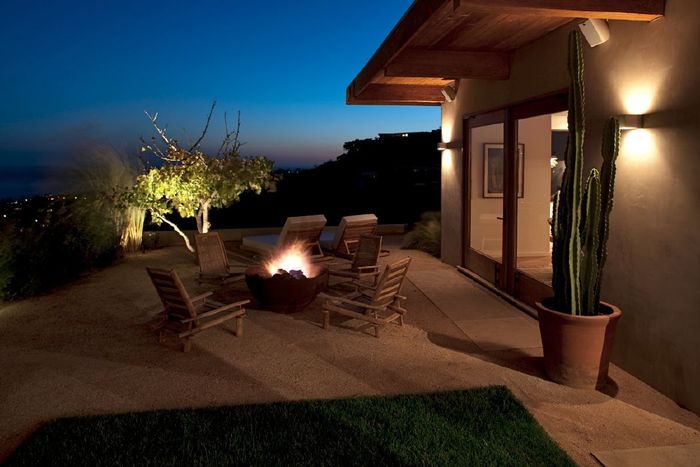 The Big Bowl O' Zen Sculptural Firebowl™ overlooks the ocean in this Pacific Palisades garden design by Joseph Marek.
The simplicity of the Big Bowl O' Zen is a perfect match for this minimalist, modern design. The small square grass yard surround by stone terrace my favorite part of this design— a contrast of soft grass with cool, hard stone, a small oasis of of easily managed order surrounded by native and natural plantings. Although the space is relatively small, it's perfectly designed for outdoor living and entertaining.
If you like this landscape design, check out Joseph's Santa Monica garden patio featuring a Font O' Fire Sculptural Firebowl™ as a social centerpiece.