05 May

Archdiocese of Chicago Celebrates Easter with with The Great Bowl O' Fire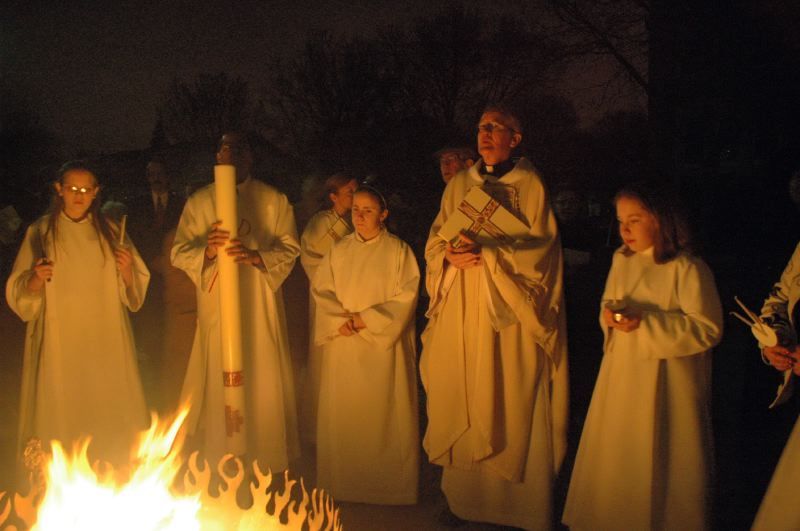 Ascension Church celebrates the Service of the Light with a Great Bowl O' Fire Sculptural Firebowl holding the Paschal Fire.
The very fire Great Bowl O' Fire I ever made went to Ridge Art Gallery. When Laurie emailed to tell me she had sold it to the Archdiocese of Chicago, I just had to know more!
I called Victoria Tufano, Director of Liturgy for Ascension Church who sent me theses photos from their Easter Vigil of this year. Vicky was really fun to talk to… she has a great sense of humor. We chatted for about half an hour. When I asked her how the service went, she said "The guy who's in charge of the fire didn't bring enough wood. I don't think he had any idea of how big the fire pit really is! Other than that, it was amazing!"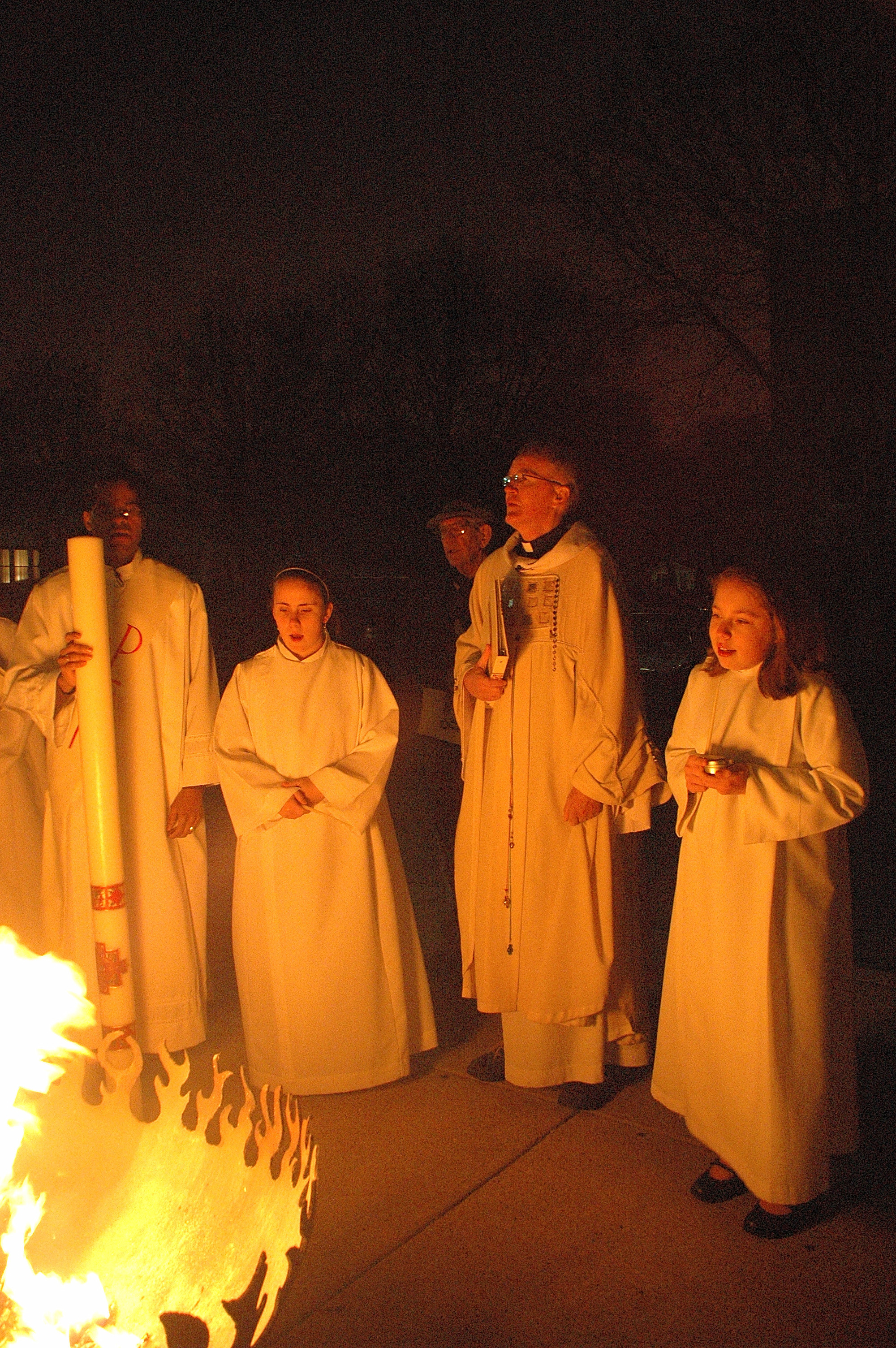 She also told me a funny story about having called a liturgist friend in Des Moines to brag about the Great Bowl. The conversation went something like this:
"I now have the coolest Easter Vigil firepit in the country!"
"it's not a contest, Vicky."
Oh yes it is!, haven't you been paying attention?"
That cracked me up, so I had to share it here.