09 Sep

Abstract Art Nouveau Garden Screen, 2004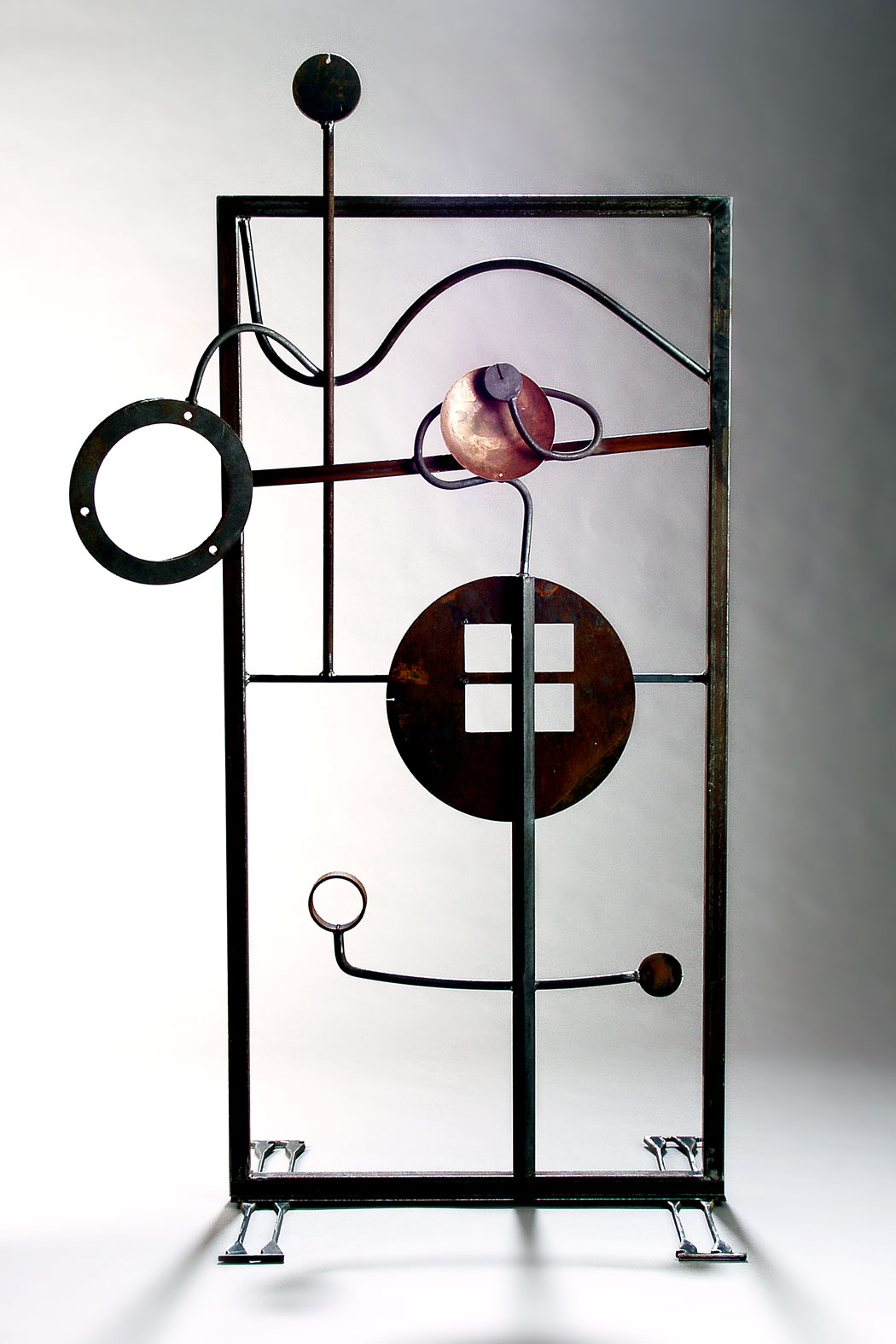 Abstract Art Nouveau Garden Screen, 2004
Steel, copper
68.5″ x 38.5″ x 3″
Private Collection
Every now and then a piece surprises you, and that can be the best feeling in the world. This garden screen is one of those… Most of the time, I set out to achieve an effect or feeling and I know from the very beginning how I plan to go about it. An idea often evolves as I put it together but even then, it's based on ideas about what has worked in the past or a new theory that I'm trying out.
This one mystifies me a bit. The top and bottom elements are so different from one another, and yet they hang together perfectly to bring a harmony and interplay to the overall work. I can't put my finger on a ready explanation for it, I just have to stand back and accept it. My best guess is that it's a bit like an inspired jazz riff… putting together elements that should clash only to find that the rhythm and that high phrase just groove together in a way you'd never think they could until you experienced it. Like a peanut butter and mustard sandwich.
This piece functions equally well as an indoor piece (sculpture, room divider) or outdoors as a trellis or gate for the garden. Base is removable for transportation, or to allow permanent installation as gate.