05 Oct

A Houston Courtyard with Big Bowl O' Zen Firebowl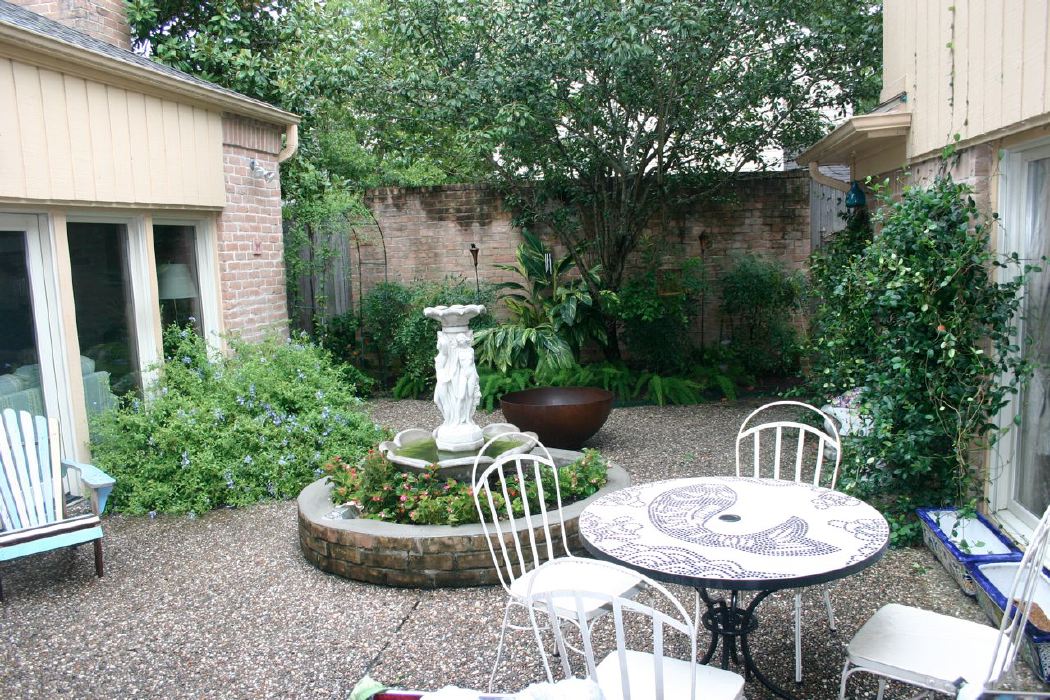 This lovely Houston courtyard is set up very nicely for outdoor living. A fountain for warm days, a Big Bowl O' Zen firebowl for cooler days and evenings, functional seating and a grill for outdoor meals. I like the mosaic table which complements the pebble floor. The window box planters and other greenery pull the space together into a secluded but open space that invites relaxing outdoors. The simplicity of the Big Bowl O Zen fits very well here, I think.
When Jeremy sent in these photos he mentioned that they were shot during breakfast, which just goes to show that fires are a pleasing feature any time of day.
Thanks for sharing photos of a such an inviting space, Jeremy!