30 Aug

A Great Bowl O' Fire that has traveled the world!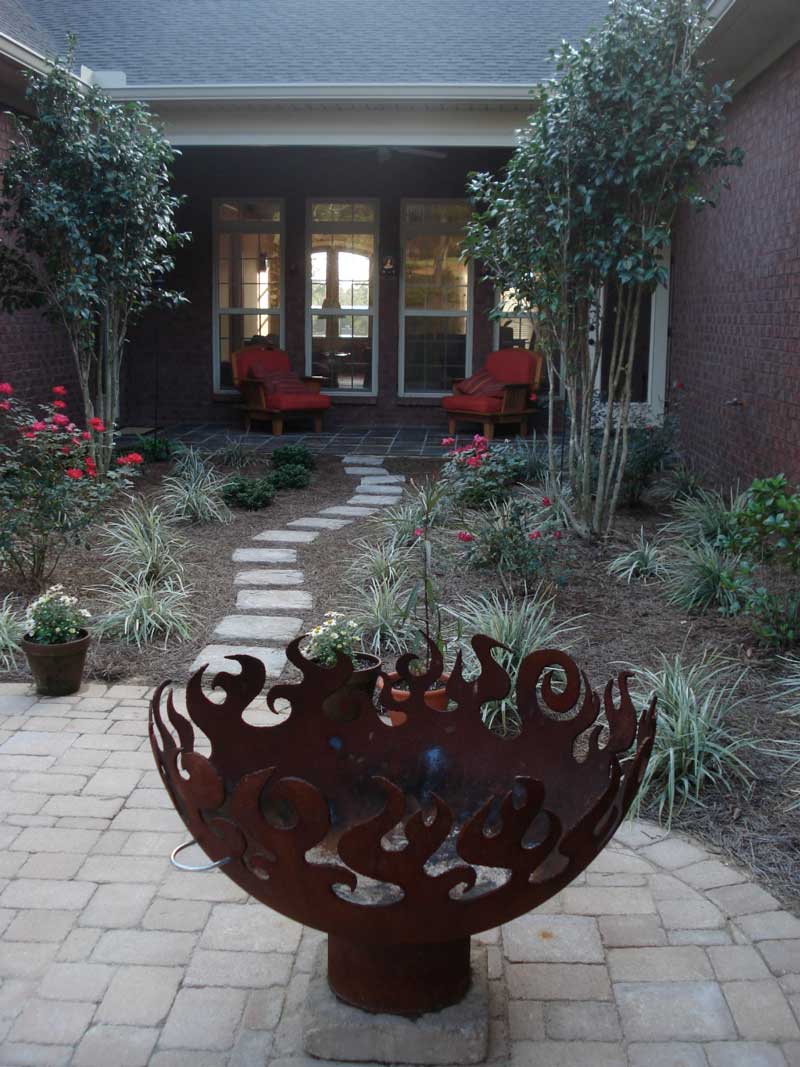 Emily sent me photos of her Great Bowl O' Fire in both the US and UK, which she has carried across the Atlantic twice! This is a firebowl I made in 2006, so it looks a bit different than the current Great Bowls O' Fire. The photo at top of page is in Alabama, then the two from England. I love what Emily has to say about her firebowl:
I've been meaning to email some of my photos to you for ages… so I'm sorry it's taken me so long. Anyway, first of all I want to let you know how chuffed we have been with the fire bowl. We have had some great nights sitting around it with friends and a few bottles of wine… it certainly throws out the heat! Also I was wondering whether it is the most traveled fire bowl you have made?! You shipped it to us in Florida in 2006, then we moved back to the UK later that year, and have now moved back to the USA and live in Alabama! It's crossed the Atlantic twice.

These photos were taken in England… everyone was VERY taken with your design and wanted to know where they could get one. The first one is of my parents on their 40th wedding anniversary… it was the first time we had lit up the bowl as we'd had it shipped across the Atlantic soon after we bought it. The other 2 were taken in the snow (obviously!!) during the 3 hours the UK gets any snow each year!!

I'm also going to email you some of the bowl in-situ now… in Mobile, Alabama. Again, it looks great and we always have lots of wonderful comments and pass your details onto people.
Thanks so much for sharing, Emily! There are obviously some great stories that have happened around your fire.