08 Jan

A Firebowl for Southwest Florida Beach Home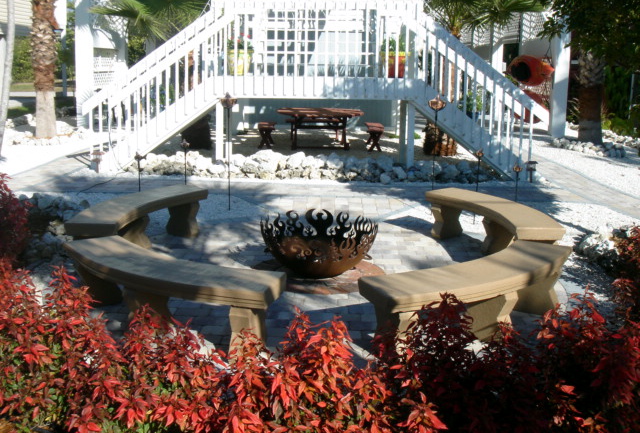 A while back I posted an email I'd gotten from Ben in Florida, who ordered a customized version of the Great Bowl O Fire. He sent me a great photo of it recently.
Ben and I had a conversation about what kind of benches would look best with the bowl, and I suggested doing curved benches in concrete. Ben did the benches himself after having the pavers laid in and I think they look absolutely awesome! Nice work, Ben!
I also love the bushes in the foreground of the photo that look like flames themselves. very cool.