07 May

A Custom Great Bowl O' Fire Firebowl in Phoenixville, PA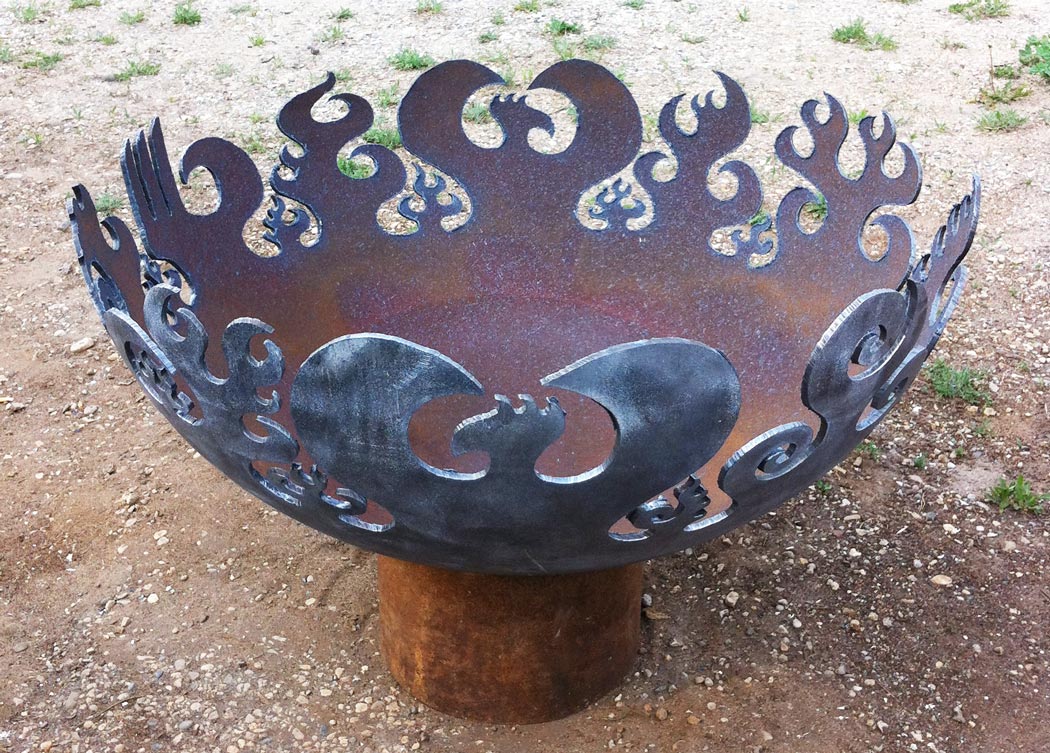 Every now and then, I get a request for a Great Bowl O' Fire™ without the signature phoenix. I've always turned those requests down because I feel that the phoenix is such an important part of the design— it not only relates to fire, but signifies the rebirth of scrap metal into a new life of beautiful art. Also, ever since the phoenix became a component of every Great Bowl O' Fire, it functions to distinguish my work from imitators.
Recently, I got a different request:
First off we love the firebowls which you create. Being that we live in Phoenixville, PA, we are very much interested in the Great Bowl O' Fire. Our question is, how many "Phoenix's" are in the design? Looking at the pictures there appears to be one. Is there any chance another Phoenix could be added to the bowl, maybe opposite the current one?
I gave it a few moments thought and couldn't think of any reason not to add an extra phoenix. I wouldn't make it a standard design but I do like the way it turned out. It's also kind of cool to make a bowl that specifically relates to place— I've done site specific work for public art commissions but I think this is the first time that a firebowl has been customized based on location.
Andrew was quite pleased with the results. He wrote in with photos of the inaugural burn:
Well we received the Double Phoenix Great Bowl of Fire a few weeks ago and absolutely love it, even in its upside down state. The kids had fun trying to find the Phoenixes.

Although our patio is still under construction we could not wait any longer to light up the The Double Phoenix.

Here are two photos of our first lighting.