07 Apr

WhippleWorld: as Warm and Open as a Texas Plain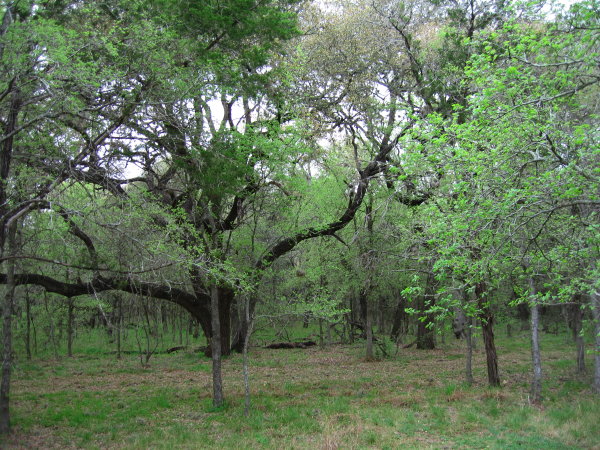 When I mentioned on the blog that I would be in Austin, John Whipple sent me an email saying:
Whippleworld is only about an hour from Austin so maybe we could drive up there and see you.
I was totally geeked!
Jimmie Whipple was the very first customer at my ArtBuzz blog and I've stayed in touch with the family ever since. They're very cool folks, which comes through clearly on their blog. The chance to get to meet them in person was really every bit as exciting as the idea of meeting any of the panelists at SXSW.
I'm bad at geography, so I'd had no idea they were that close to Austin. I wrote John back and asked if he had any suggestions for a cheap motel outside Austin (I hadn't made reservations when I bought the SXSW ticket and there was pretty much nothing available in town). He offered me the use of their little Casita trailer that sits on the site of their homebrew music fest, the Woodzie. Here's the trailer: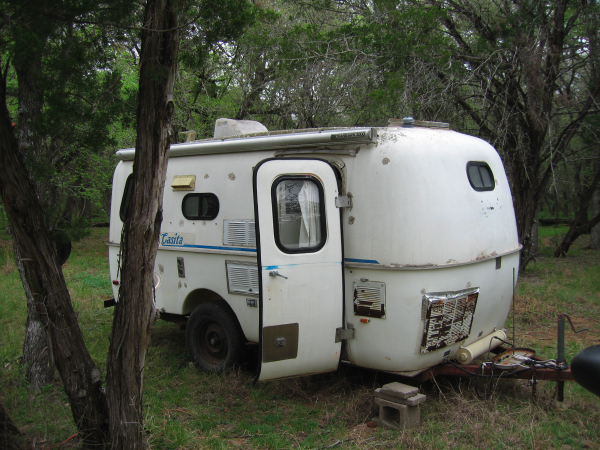 There's a bunch more pictures at the the Woodzie blog that give you an idea of how beautiful the location is.
The Casita was a totally cosy little place to stay. And actually, there was something just perfect about spending the days at SXSW immersed in tech and and noise and business, then coming home to a quiet little place in the woods. If I'd been staying in Austin, I'm sure I'd have had a blast and partied harder, slept less, and well, generally run myself into the ground. It's a funny thing, because I don't really care for the isolation and quiet in the woods where I actually live, but while staying at the Casita I pretty much came home, turned on KNBT and relaxed for the night.
My first night there, John and Jimmie and I got a chance to hang out and drink some of the 90 beers that Tony Racky had given me for the road when I dropped off the last panel of the Baseball Triptych for LakeView Baseball Club (story to come). We had a great time talking and later in the week went out for all-you-can-eat BBQ and a great open mic in a nearby bar. John sang some of his songs (And yes, John, I was serious… I really want a recording of the one about dustdevil love) which were beautiful.
It's way cool when you get to meet people that you've known from afar in person and they're even cooler than you had imagined. I sent out a gift when I got home that should come in handy on Woodzie Weekend.
I'm really looking forward to another visit!