18 Aug

Red Cross Bear Auction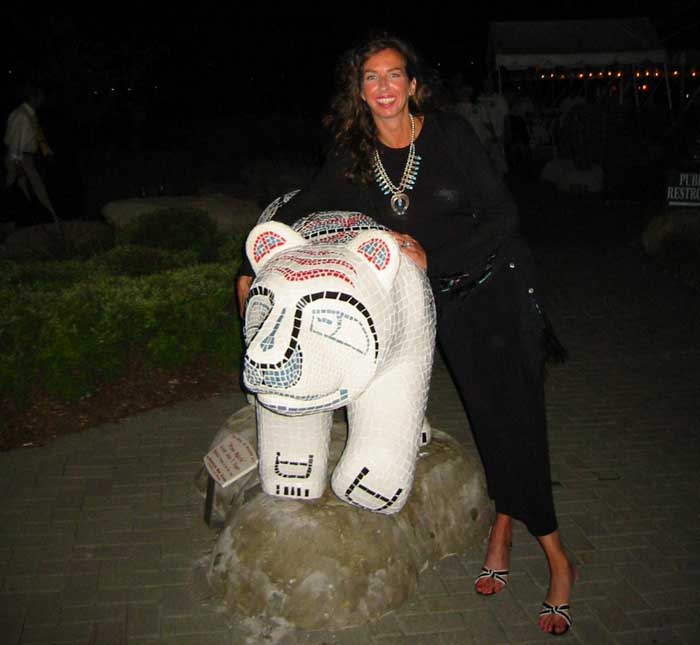 Last Saturday was the big fundraising auction for the Red Cross. All the bears were on display and went to the highest bidders.I was kind of pleased, when I pulled up, to see that my bear had been chosen to greet everyone as they first came in.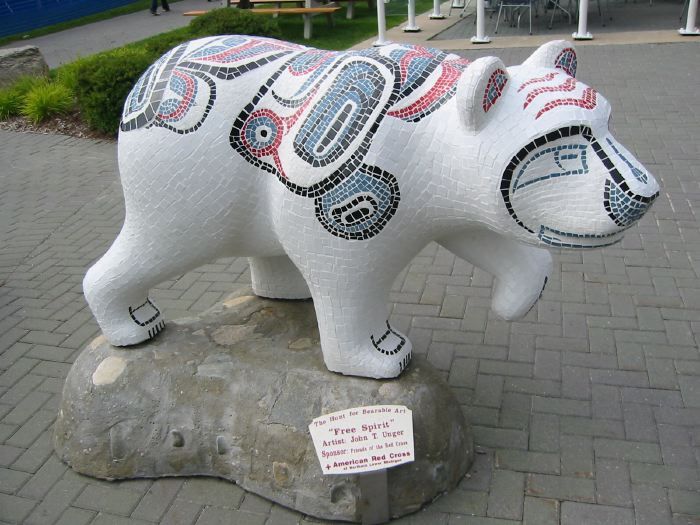 The winning bid on my bear went to a friend of mine, Anne Belanger. I did some consulting for Anne on a public art mosaic project she organized in Rogers City last year. I'm pleased to know that the bear has a good home with someone who will really enjoy it.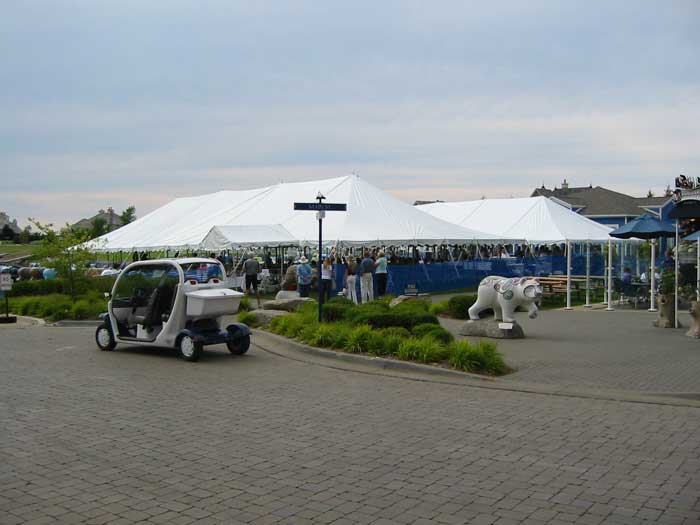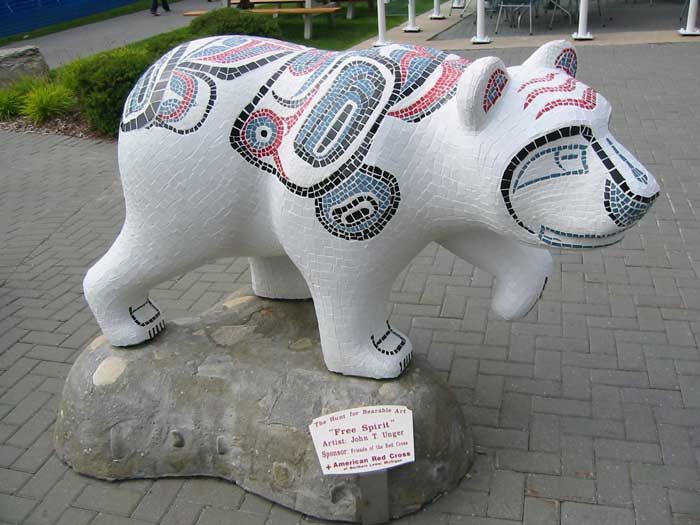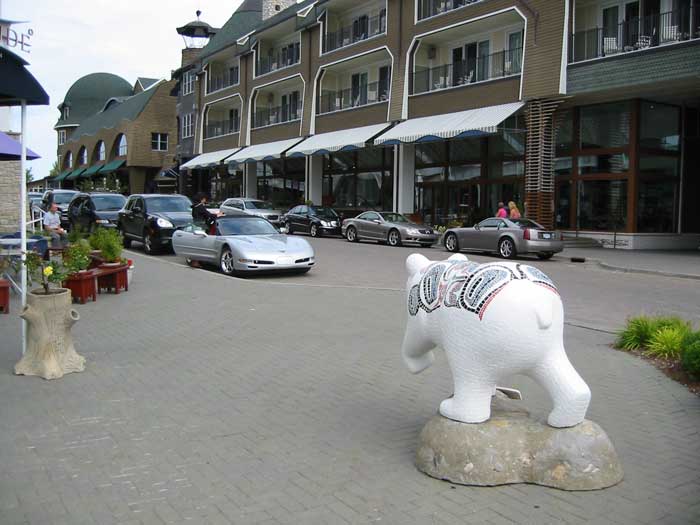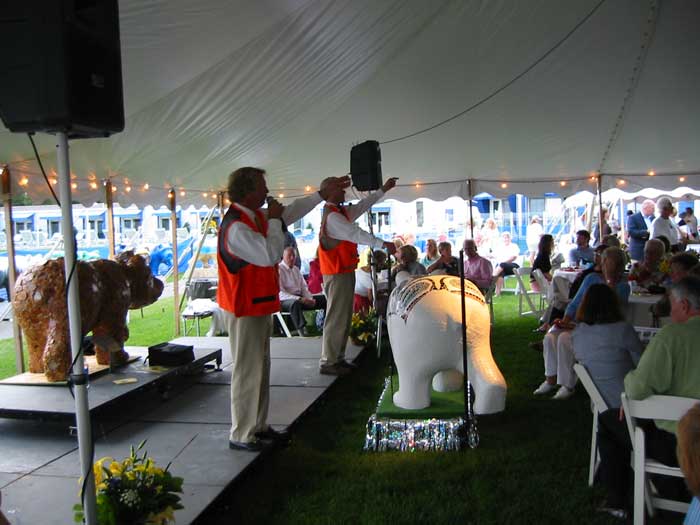 If you're curious how long it takes to cover such a large sculpture in tile, you can follow along with the more or less daily blog posts I posted while working on the project: Day One, Day Two, Day Three, Day Four, Day Five, Day Six, Day eight, Day Nine + Ten, Day Eleven + Twelve, The Auction!