22 Apr

Recycled Steel Tree for Earth Day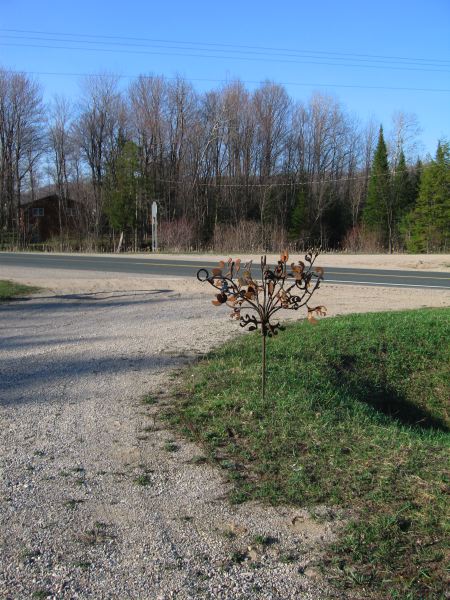 Okay, actually, since recycled steel art is still the main gig here at the studio, it's really kind of Earth Day all the time. On the other hand, a tree made of 100% recycled steel seems like just the thing to post in observance of the day. And hey, it's brand new too!
I've been playing around with the scrap pieces cut out from the Great Bowl O Fire this week and I think this tree is probably my favorite of the results so far… It's kind of a revisitation of the bottle trees I did last year, but this time with scrap steel leaves. The most remarkable thing about it is that, from a distance, it's very hard to tell that it isn't a real tree! The coloration of the rusty metal, and the shapes of the pieces, make it look an awful lot like an oak shrub.
I'm really curious to see how many people actually notice it as a sculpture when they pull into the studio parking lot this summer… I know that for the last couple days, I keep seeing it out of the corner of my eye and wondering for just a split second, "hey, where'd that tree come from!?!"
It's a little tricky to get a good photo that really shows it off (at least until spring really hits and I can plant it in the grass) so I've included a bunch of alternate views below. Definitely check out the lower left picture that shows how real it looks from far away.