05 Jul

Portable Great Bowl O' Fire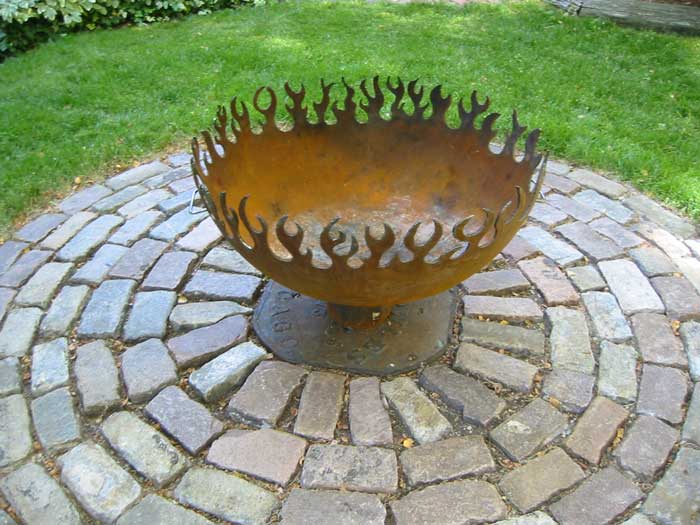 For those of you in the Chicago Area, the Great Bowl O' Fire can be seen in person at Ridge Art, in Oak Park. Laurie bought one for own yard and will be displaying it at the gallery through the end of summer. Because she wanted to be able to move it more easily, she requested handles on her fire pit. I am plenty happy to add them at no extra charge to any online orders as well.
Here are a couple pics of the Great Bowl O' Fire with handles, nicely displayed on a round brick patio in the garden that used to be my backyard in Pilsen. I have to admit, I really miss having such a nice display space at my disposal…
It's hard to get both handles in the photo clearly, so one photo shows both and one centers on the handle. They slant slightly downwards to allow room to get your hand in without crunching it on the curve of the fire bowl.
Brad Blackton just made my first international order for a Great Bowl O' Fire. Woo hoo! Congratulations, Brad. I'll see you soon in Detroit!