19 Feb

Making Art Work's Guernica Billboard in LA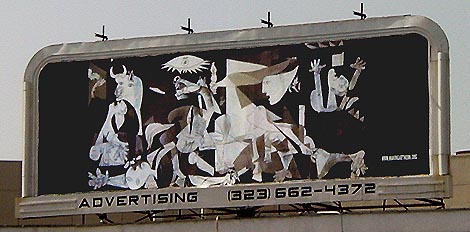 The picture above is the billboard at Sunset & Hollywood in LA, installed in 2003 by Making Art Work, an organization dedicated to stimulating interaction between people and art. In the middle of the piece, the symbol of the United Nations is painted in UV-sensitive ink, as are two heavy blue curtains tied back by ropes on either side of the work.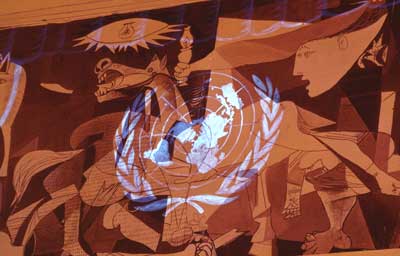 Making Art Work's project was more strongly influenced by the censorship issues of the covering of Guenica during the UN press release than protesting war.
A longer discussion of this work is in an earlier post here. I'm reprising it so that it can be seen alongside the other Guernica projects I've discovered.