25 Apr

Little Bitty Bowl O Fire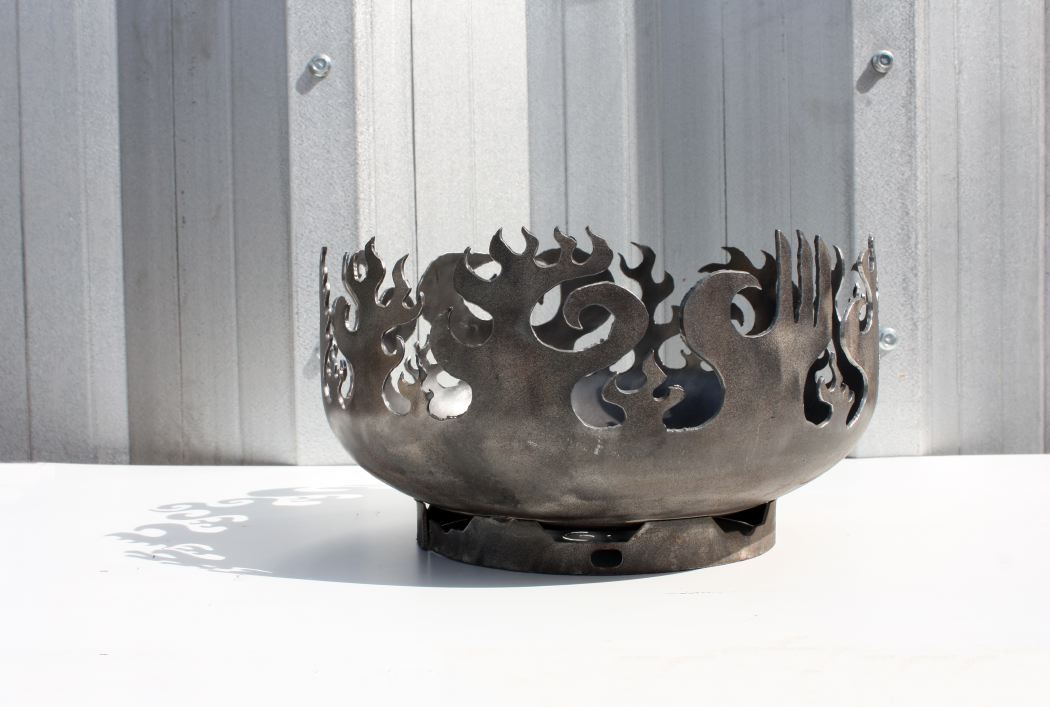 Here's the other new version of the Great Bowl O Fire™. This is cut from the base of a standard LP gas tank that you would hook up to a grill… It's about 7 inches high and just a hair over a foot in diameter. I really like these cute liitle ones. They're great for the porch, patio or deck. Heck, you could maybe even get away with putting one out on a fire escape (or whatever you have to do to grill in the city).
I'm looking for a name for this one also. Please help! Make your suggestions in the comments, and I'll send something nice to whoever picks a winner. Still figuring out the price, but if you're interested in one, shoot me an email.