23 Oct

Keep Your Yard Evil Spirit Free with Bottle Trees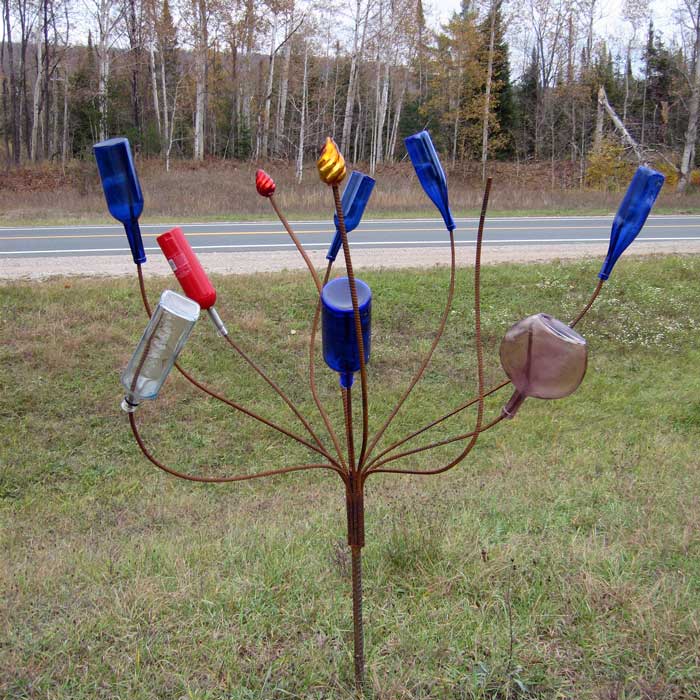 Bottle Trees, 2006
Recycled steel, glass
dimensions
variable
Collection of the Artist
Bottle trees are a tradition I've always liked, and I've long meant to make one.
Back on Memorial Day weekend I decided it would be just the
thing to add a little color to the yard. Not so much as something I
would sell, but more to draw attention so people would, you know, notice,
that there was an art studio by the side of the highway. Most of my art
is invisible to people driving past at 70 mph because the rust finish
just blends into the yard and trees…
The bottle tree  definitely  caught people's eye, so I made a couple more…  I think  I may just make a whole forest grove of them.