11 May

Haida Bear Totem Mosaic In Progress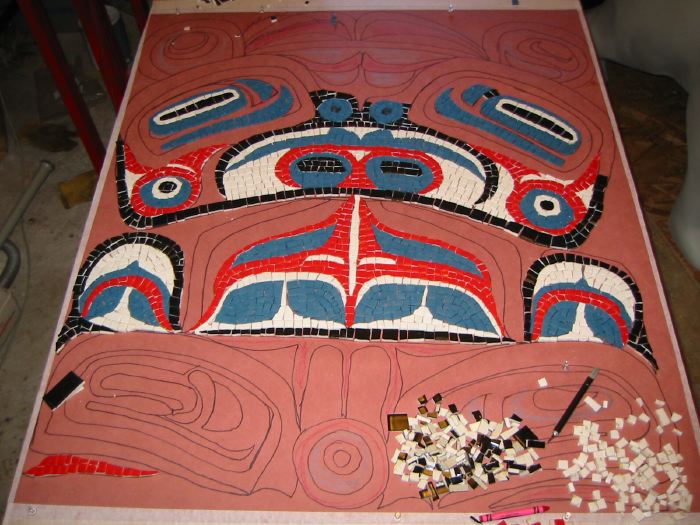 Here's a pic of the bear mosaic project at the end of day two. I still have a long way to go… but for the most part, I've been tackling some of the trickier bits first, so ideally, the work will speed up as I go.
If you're curious how long it takes to cover such a large sculpture in tile, you can follow along with the more or less daily blog posts I posted while working on the project: Day One, Day Two, Day Three, Day Four, Day Five, Day Six, Day eight, Day Nine + Ten, Day Eleven + Twelve, The Auction!