25 Apr

Going Quick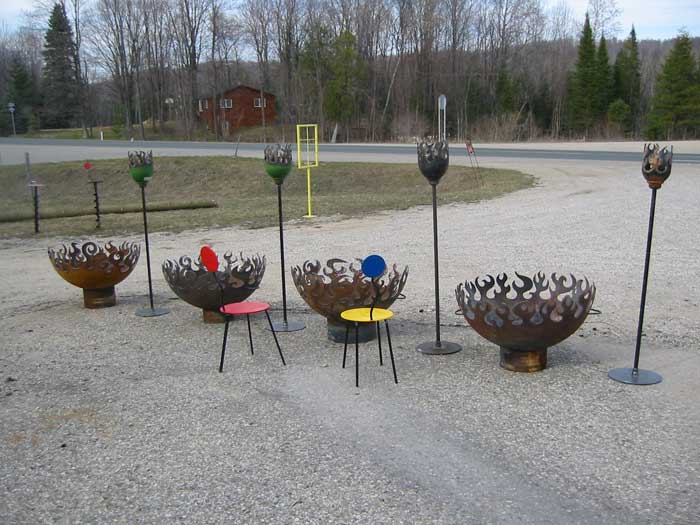 Of the bowls you see in these pictures, I'm down to only two that are immediately available. I love the way they look all lined up across the yard… I'll be almost sad when the check arrives for the three that are scheduled to be installed in a restaurant in Topeka and they ship out. On the other hand, when the check arrives I can go to the scrap yard and get more blanks to cut!
If you were wondering how the pile of scrap I posted photos of got so large, now you know!
By the way, I know it looks like the torches are all crooked… Unfortunately, the property I own doesn't have more than six square inches of flat or level space (including floors and walls and such). So everything leans. The torches themselves are perfectly straight and level thanks to a new design I figured out while trying to find a way to make them disassemble for shipping. I'll post more details on that later… I'm kind of proud of it now that I've figured it out.