02 Jun

Taking Off Like Wildfire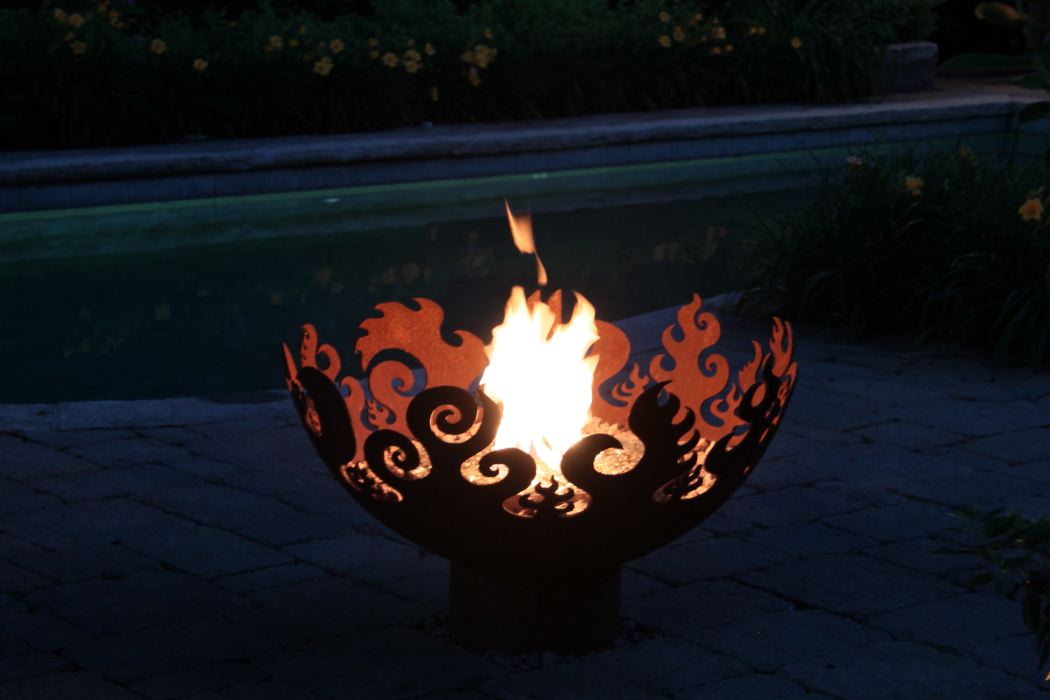 Reviews and links are heating up for the Great Bowl O' Fire™!
I think the best thing about living with dial-up instead of high speed internet has gotta be the way it makes your "fifteen minutes of fame" stretch out the whole evening. heh. This almost makes me almost glad I ran out of wood for the fire pit last night. Otherwise I'd feel a little torn between obsessively refreshing my stats page or relaxing by a nice bonfire. Someday, I'll have wifi out here in the sticks and I'll be able to do both at the same time.
A few highlights and links:
Clive Thompson at Collision Detection has this to say:
This absolutely rocks: Behold the "Great Bowl O' Fire" […] Damn, now I want one of these so I can grill me some meat in style! Of course, I'd also need, y'know, a back yard.
Clive passed the link on to Xeni Jardin at Boing Boing who writes:

Artisan John T. Unger's recycled steel fire pits … are highly badass! I realize this isn't a barbecue pit, per se, but — hotdogs grilled over a hotrod-style bowl would be, well, totally hot.
Anthony Barbatto at Land + Living posted a nice review here. He emailed me a little later to say:
I really like the fire bowl. I'm in the midst of redoing my backyard and may have to incorporate one into the design. I'll be in touch!
So far it's also showed up at my buddy Ffej's site, at CollegeHumor Raw, TotalFark and on a topica discussion group for Burning Man types.

I don't wanna go to bed… I wanna stay up and see if it gets picked up elsewhere. But Mojo, my shop manager and feline, will be waking me up at dawn so she can get an early start on decimating the small creature population.