18 May

Celebrating Seven Years of Sculptural Firebowls and Sculptural Firebowl No. 1000

I created the very first Great Bowl O' Fire™ on May 30, 2005.The seventh anniversary is coming right up!

When I first came up with the idea, I never expected to make more than one. I thought it would maybe get me some mentions on blogs and that I'd move on to making other things. I certainly had no idea that within five years I would have shipped a firebowl to every state and over ten countries, or that the firebowls would make the New York Times (twice!) or that they would bring so many people together.

Today marks another milestone as well. Mandi in Hoover, Alabama just ordered Sculptural Firebowl No. 1000! An Isosceles Modern Sculptural Firebowl™. As a thank you gift for helping me hit that landmark, I'm also sending her one of my last remaining Bottle Cap Fish Mosaics— Silvertone: Bottle Cap Fish Mosaic No. 29.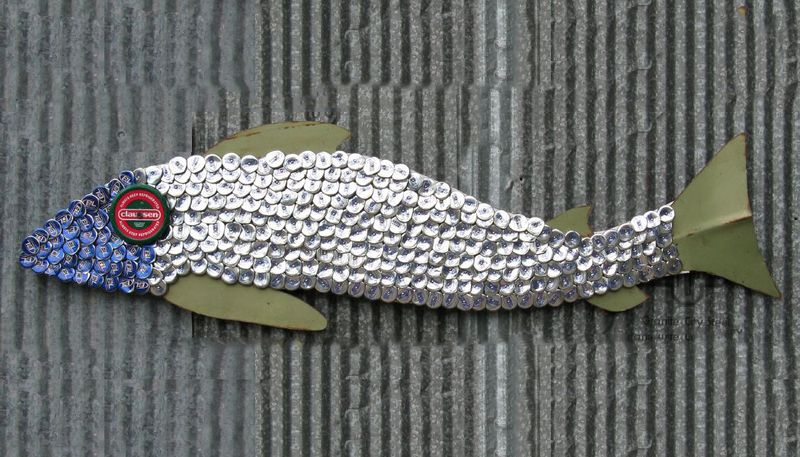 I'm deeply honored and grateful for the opportunity to make a decent living in the arts while enriching other people's lives. It's been an exciting seven years as I've built and grown the studio… and I'm looking forward to seeing what comes next.
The very first Great Bowl O' Fire currently resides at Ascension Church in Oak Park, IL, where it is used for Easter Vigil liturgy.