16 May

Bear Mosaic Project, Day Four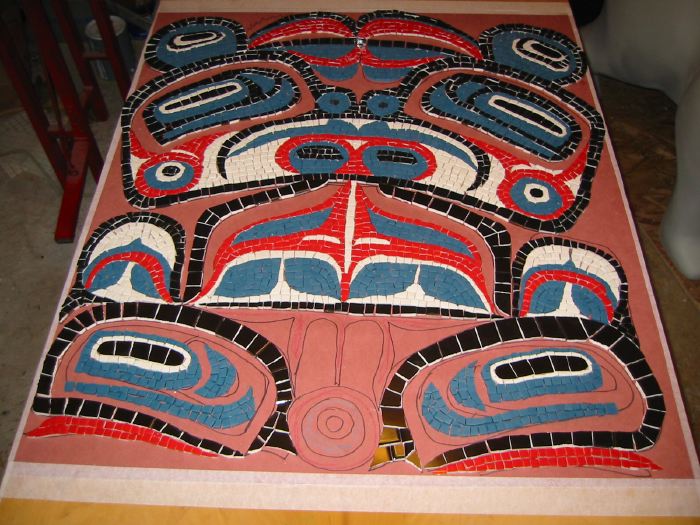 I'm all done with the work that I'll be doing flat at this point… Today (well, tonight) I'll be taping the tile and transferring it to the actual fiberglass form. Once it's glued down, I'll fill in the spaces between the areas that I've done here. I've left them open at this point so that I'll have room to adapt the design to the 3D form. I'm hoping that there won't be too much adjustment necessary to the completed portion of the design to make it fit properly.
If you're curious how long it takes to cover such a large sculpture in tile, you can follow along with the more or less daily blog posts I posted while working on the project: Day One, Day Two, Day Three, Day Four, Day Five, Day Six, Day eight, Day Nine + Ten, Day Eleven + Twelve, The Auction!