14 May

Bear Mosaic In Progress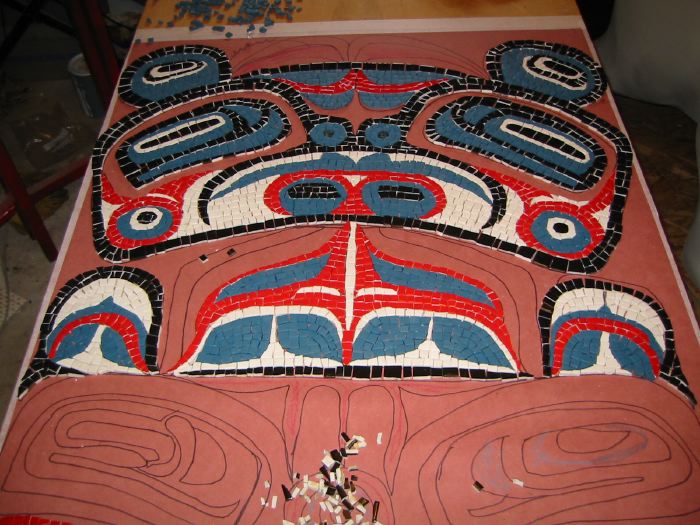 Day three of the mosaic for the American Red Cross of Northern Lower Michigan 2005 fundraiser: the Great Northern Hunt for Bearable Art. I'm hoping that I'll be ready to apply it to the bear sculpture and start filling in the white areas by tomorrow. Today I'll be making a supply run for tile, adhesives, grout etc. Although the blue and black tile on the ears and eyes seems a bit too dark and lacking in contrast at this stage, I think that it will lighten up nicely once the white tile and white grout are applied.
If you're curious how long it takes to cover such a large sculpture in tile, you can follow along with the more or less daily blog posts I posted while working on the project: Day One, Day Two, Day Three, Day Four, Day Five, Day Six, Day eight, Day Nine + Ten, Day Eleven + Twelve, The Auction!