07 Jun

Bear, Day 11 + 12, All Done Now

Well, I was going to wait until the bear went to his summer home at Bay Harbor until posting the final pics of the finished, grouted bear. But he looked so good, all shiny and white and gleaming in the sun today that I couldn't resist. The grout made a huge difference, pulling the design together and setting it off at the same time. I think he's getting picked up tomorrow, if all goes as planned.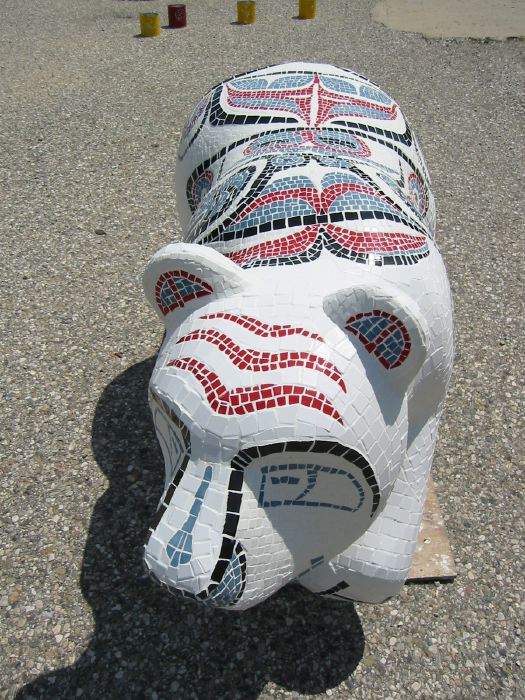 If you're curious how long it takes to cover such a large sculpture in tile, you can follow along with the more or less daily blog posts I posted while working on the project: Day One, Day Two, Day Three, Day Four, Day Five, Day Six, Day eight, Day Nine + Ten, Day Eleven + Twelve, The Auction!