26 Feb

Beach Burner Portable Bonfire featured in Craft Magazine!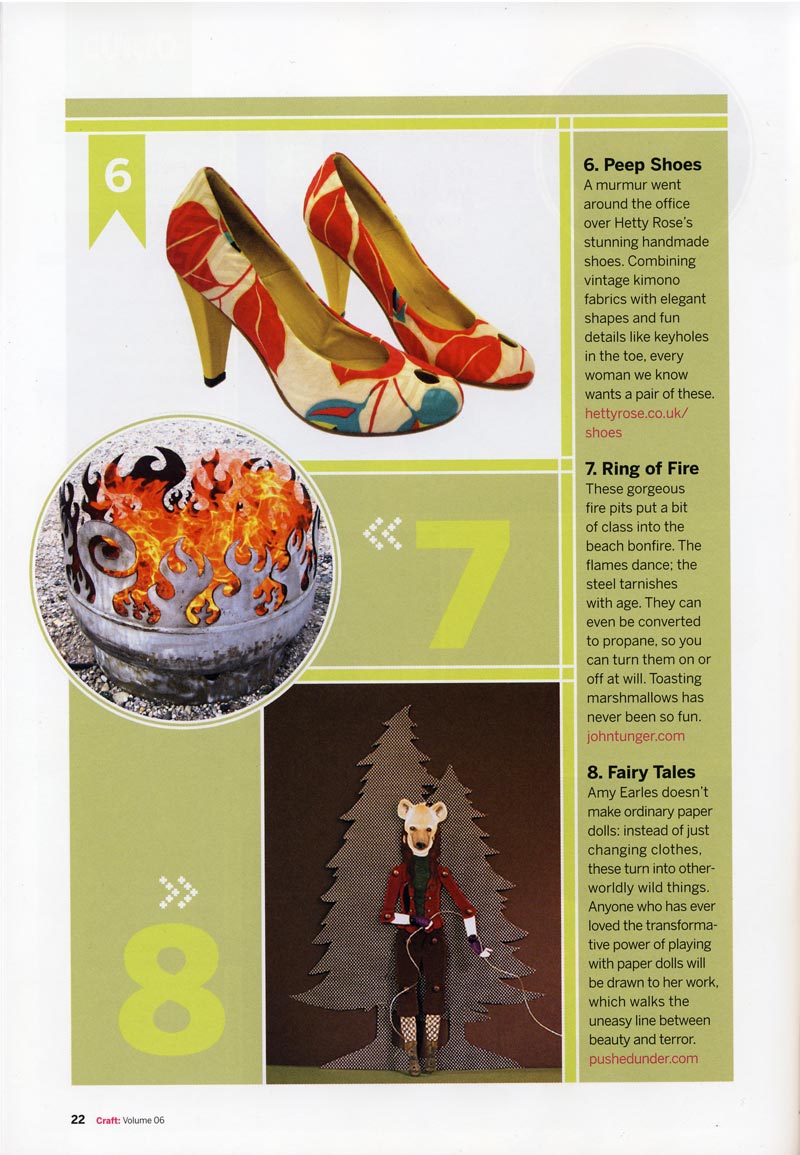 It doesn't get much cooler than having your work featured in Craft! I'd have posted this sooner except i lost my copy of the magazine temporarily and hadn't scanned it yet.
My girlfriend Marcie is usually pretty blasé about seeing my name in print (which is great actually) but seeing it in Craft got me special treatment for a whole weekend. Nice!
Curio: Our Favorite Trickets and Treasures." Craft Magazine, vol 6, 5 Feb. 2008: 22.